Playing It Safe. 
We started off originally with a mini trip, you read about that in Our First Trip As Digital Nomads . For our first trip, we didn't venture far and we most definitely played it safe visiting south Italy because Giuseppe is Italian and I can speak the language pretty well. We certainly didn't struggle with language and we didn't have a hard time figuring out how things worked, finding tasty food and we weren't too confused about what was expensive or not.
If you are just starting out as a digital nomad, playing it safe and eliminating stress is some advice which I think you should take on board. You will be new to working with a new found dependence on a Wifi connection and sometimes, if you don't know the place, clinging on to that last 10% of laptop battery as you frantically search for a plug socket!
Not everywhere has a Starbucks or a Costa Coffee to save the day.   
---


Simple Planning. 
When you are first starting out, whether you are working remotely for a company or working toward building your own freelancing career, keeping it simple will allow you to experience that freedom and give you a bit of stability whilst you are focusing on growing your new lifestyle and career. It is really easy to get excited, booking a one-way ticket whilst reenacting the freedom scene from Braveheart. 
So, our first trip was simple, allowing us to settle into our new roles. We were based in one town, with one Airbnb and one train to organise. Everything was familiar, which gave us the opportunity to enjoy taking time to explore with minimal stress, giving us a comfortable setting to get started. 
---


Setting Up A New Trip.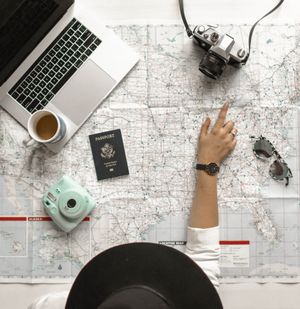 For about 3 months of our Nomadic lifestyle, we were hopping between the UK and Italy, so we felt it was time to get going with a little tour of parts of Europe which we hadn't seen yet. You will find that your first plan, is not the plan you will follow.
You will create a route and look at it as you have created an absolute masterpiece! We went from the idea of exploring the west, then thought it would be better to have a look at the east, after that we thought we could start with central.
Yes, you guessed it, we had no idea what we were doing! 
We drafted our first plan like: 
Bari (Italy)  > Turin (Italy) > Lyon (France) > Nantes (France) > Paris (France) > Luxembourg city (Luxembourg) > Frankfurt (Germany) 
 
This plan sounded, in theory, exciting because we had always wanted to experience France and Giuseppe had this new found love for the French language. 
It is good to note at this point, that when you are starting out, you probably don't have 'the cash to flash'. It is also good to note that travelling through Europe was much cheaper about 5 years ago, but Europe got smart and bumped up their prices for everything! (Well, mostly in the west of Europe)  
Shocked at the price of the trip and hearing the cry from our wallets we rearranged our idea to: 
Bari (Italy )  > Milan (Italy )  > Munich (Germany) > Nuremberg (Germany)  > Prague (Czech) > Berlin (Germany) 
This Idea seemed to be a little cheaper (only a little), probably because we had fewer stops. But, the problem was that we were fooled by Google maps! Our plan was to travel by bus to avoid high prices and baggage costs, so we optimistically checked the bus routes and Germany is a lot further from Milan than google lets on and the country itself is A LOT bigger than those little Googley people make it out to be! 
Some of the bus rides available were 8 to 12 hours long. Now, if you are up for that, go for it! But, any more than 3 to 4 hours on a coach, I cannot cope anymore! 
3rd time lucky! We decided to cover more countries in the time we had dedicated to this little trip. 
Bari (Italy ) > Bologna (Italy)  > Ljubljana (Slovenia) > Graz (Austria) > Vienna (Austria) > Budapest (Hungary) > Bratislava (Slovakia) > Brno (Czech) > Prague (Czech) 
 
This trip worked out half the price of our original plans! We covered 6 new counties and we even had time to relax in hot springs! (Fancy! I know)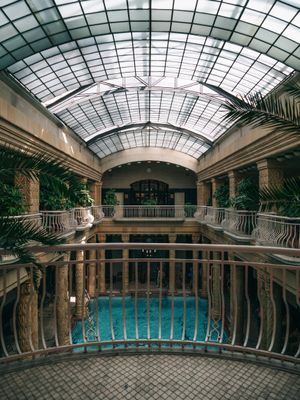 ---
What Do You Need When Planning? 
Patience 

Rome2rio

Regio  - Mega - Flix

Google maps 

2 Laptops 

Google Sheets. 
Patience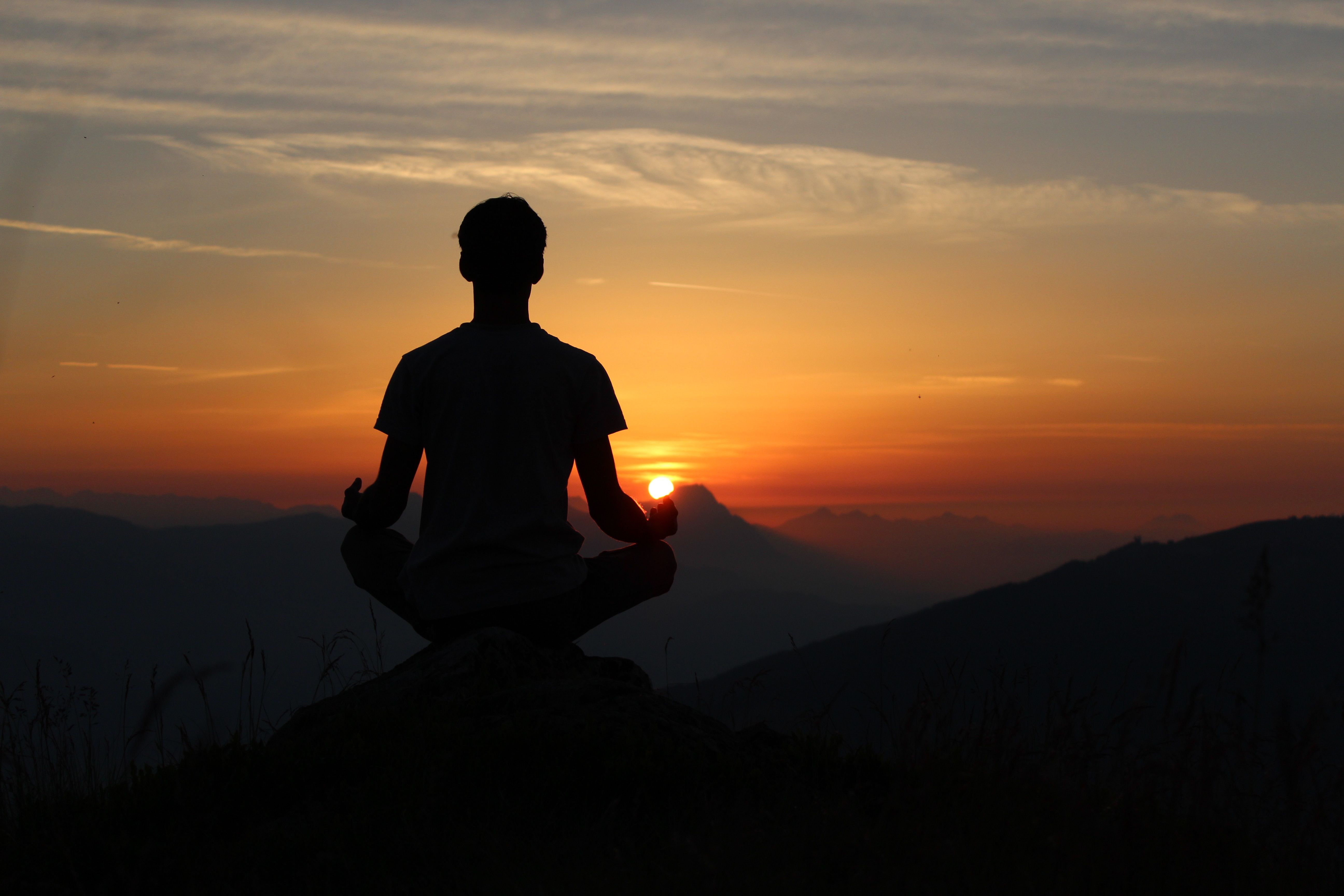 I will kick off with patience because if you are a couple then I think it might be best that you do some yoga or meditation to get on the good foot! You need to go into planning with a 'Zen' attitude or planning a trip will become a quick file for divorce. 
Travel is not just an opportunity to 'find yourself' it is an opportunity to learn how to work with your partner, how to keep the peace and accept each other for the annoying people you really are (*Disclaimer* we equally annoyed each other, we are both to blame.)
There was certainly a point in time where Giuseppe's need to organise every detail wound me up and I had to find my 'zen' QuickTime! I am sure my more laid back, 'don't worry about it' attitude drove him crackers too. 
You will both want to see different things, it might be that you are excited to try out the hostel life, but the other wants their own bedroom and the ability to naked dance should one feel the need to do so. You may have thought that you fell in love with a person who will choose to fly and you find yourself looking at the person you USED to love booking only buses and refusing to change! - 
If you are a solo traveller, lucky you! 
Rome2rio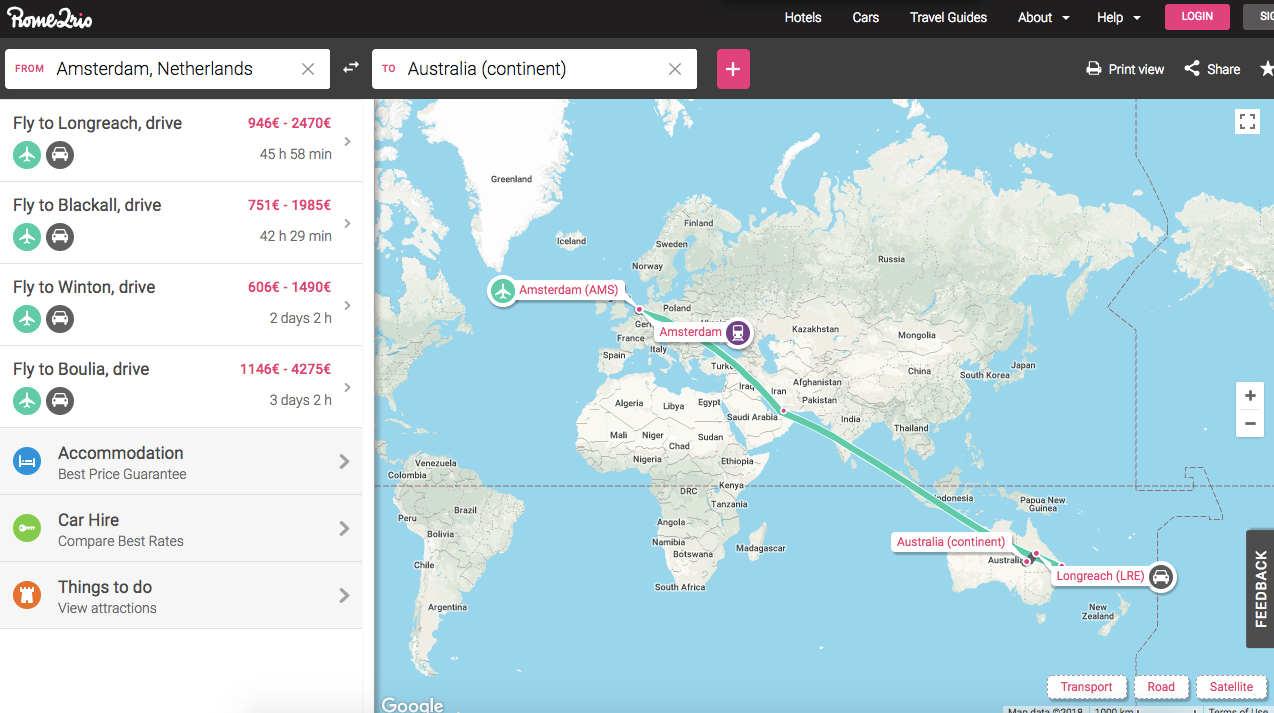 Rome2rio can be a real lifesaver! Majority of the time, when you are outside your own country you don't know where to start when it comes to transport. You just have your fingers crossed, hoping that they have Uber when you arrive in the country. 
You can use this site Www.rome2rio.com to look for local transport right up to planning international travel. It will give you all the options available, from the best flight options to car share, with an estimate of the time it will take and the money you will have to fork out, (pay). 
Not only, can you find who, what, where, when, why and how to travel. You will be able to find the local attractions, hotels and even car rentals. (I haven't tried it out for these little extras, just another disclaimer here) 
Depending on where you are going, where you are leaving from and the distance involved, it is probably good to have all three of these bus companies at hand. 
Mega - Flix - Regio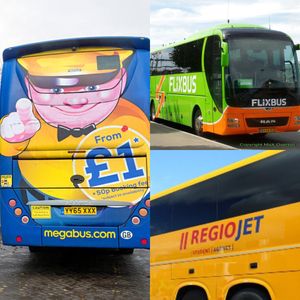 Offers super cheap travel and you can find them in the USA, Canada, UK and Europe (Yes, I know, the UK at this point is still in Europe, but the Megabus website 'brexited' the UK from Europe right from the off)   
This is the main bus we have used throughout Europe, they offer a lot more destinations than Mega and, by the looks of it, they are growing fast! Their prices are cheap, the busses are comfortable and they give a little extra leg room which is always appreciated. 
You will only find this bus in central/central-east Europe at the moment. I have no idea why they aren't bigger, their service is awesome.   
You get your own TV, where you can watch films, TV series, play games or listen to music. They will provide you with headphones and free coffee or tea! They even have onboard service! Nice. If you are in this part of Europe, go with Regio! 
Google Maps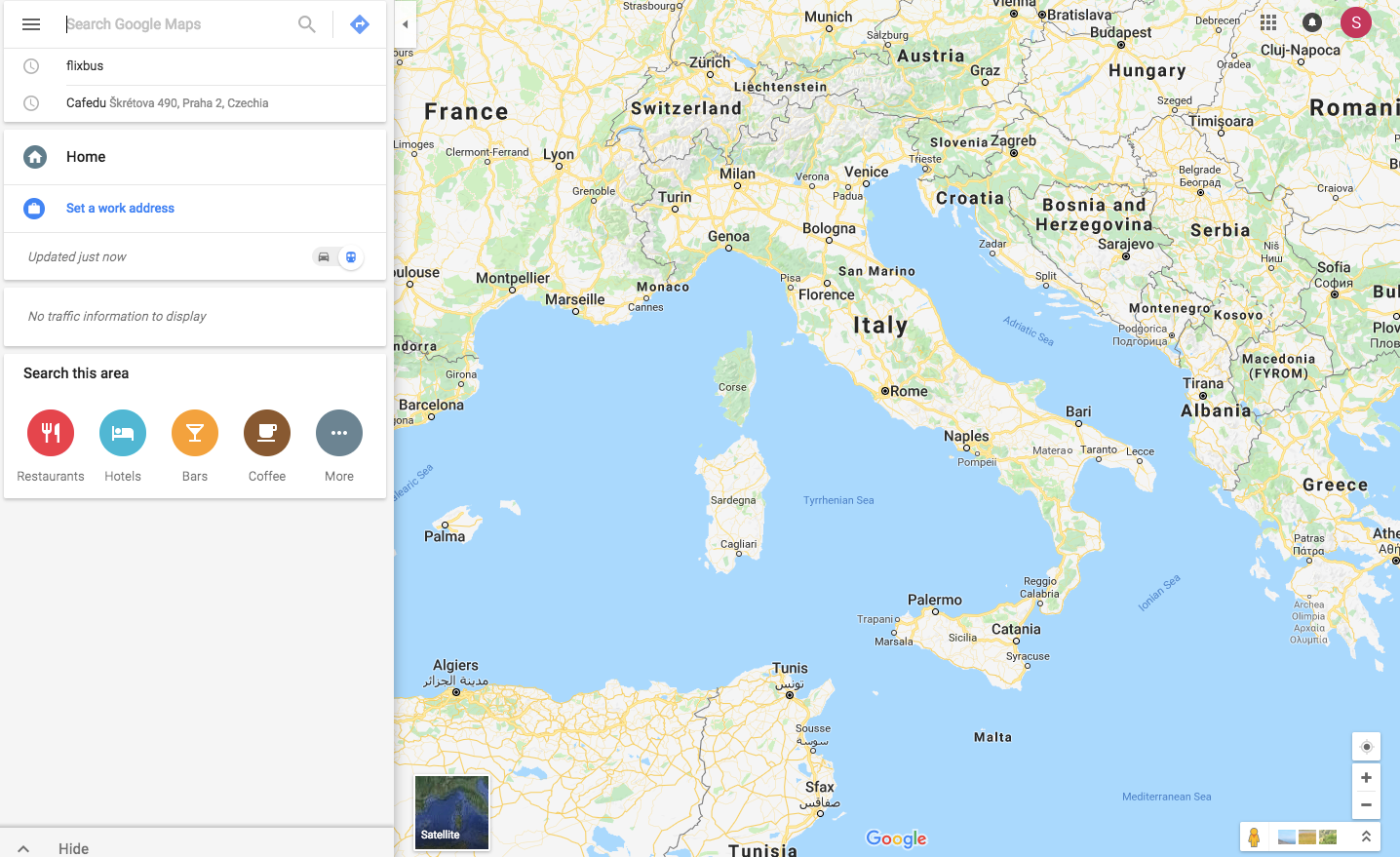 This is partly for a bit of inspiration. If you don't really have a plan in mind, but fancy taking a trip, I would suggest getting maps open and having a look around to get a bit of perspective and find your desired starting point. 
Not everyone is great at geography and especially when it comes to Europe, it is easy to forget a country that is just next door. Or, like me, you might think things are a lot further than they actually are. (apart from Germany, everything is far there!) 
It is also helpful for when you think 'Ah, Croatia sounds nice, but I can't name one city or town there'. You can simply drag google on over to little old Croatia and grab some city/town names and check if you fancy a visit! 
2 Laptops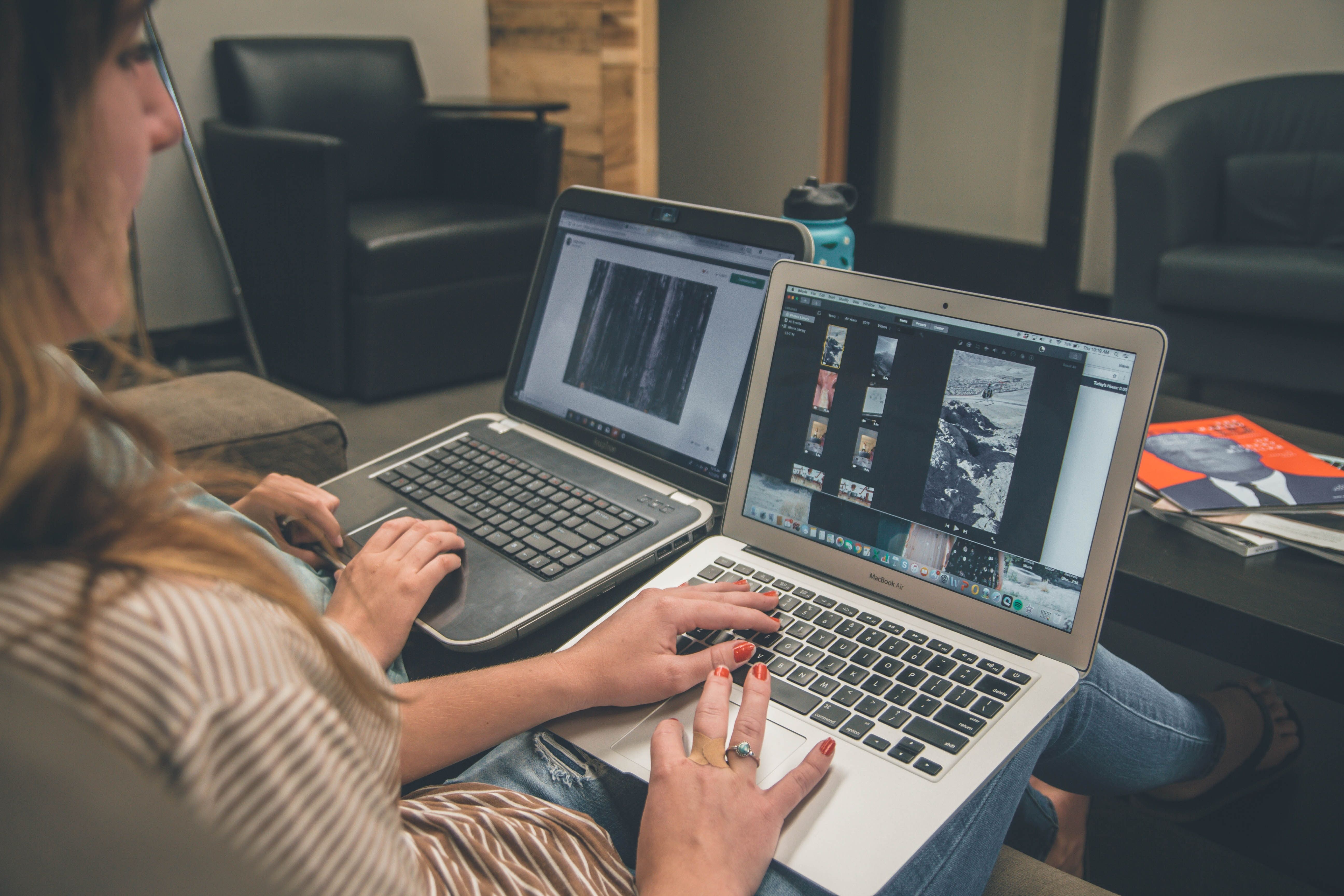 At least two screens or if you are alone, grab yourself a notepad and pen, to keep things simple. Having two screens is a real help, especially if you are travelling as a couple because you can split tasks and keep yourself organised (avoid arguments) 
One of you can take on the google inspiration and location finding, whilst the other checks out accommodation or one pulls up Rome2rio and starts creating a route from one place to another as the other person shouts out some suggestions. Find your groove and it will work like a well-oiled machine. 
We started with one laptop and 500 tabs open losing track of which Airbnb was for which town, whether the bus we had just bought was the right date or even in the right direction, just trust me it can get messy, fast. 
Google Sheets.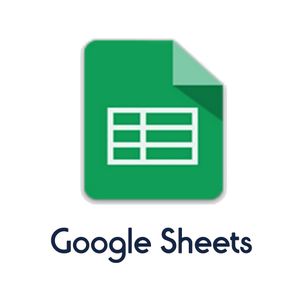 This is not for everyone and, to be honest, a few years ago I would have just bought tickets and hope that when it came to the time, I would find the tickets in and amongst my inbox. Yep, it is a risky little game! 
But, my well organised (nerdy) boyfriend taught me well and I found that creating a sheet that we can both update on Google Sheets was extremely helpful! (I can hear your eye rolls, but believe me, just believe me, ok?) 
Things you can include: 
Depart from   

Arrive at  

Date arrive   

Date depart   

Travel link 

Travel price 

Accommodation link   

Accommodation Price   

Total price per person 


 
Having tried and tested it, I can say it truly works. I might even add links to tickets booked for future trips too. 

Not only will this keep your bookings and finances in check, but it will certainly help you when it comes to managing your time and a great reminder for dates. Once you are out on the road and working, as we do, the standard work week and routine don't apply, so it is nice to keep notes. Also, a great reference when working with your clients or accepting shifts. 
I'll add this extra bonus note here - Remember to check the currencies! Not all of the European Union countries are EURO! 
Good luck with your planning and see you next time!