I have always been a bit of a free spirit. Ask anyone that knows me and they will probably say that I don't stick around in one place too long. I can live somewhere for a while and I'll start getting itchy feet like I am missing out or quite frankly it is usually the case that I have had enough. 
My resume might look like I am 'job hopper' and although I have gotten bored of a few jobs in the past because of how offices are managed, the reality behind my resume is that I am a serial country hopper. It is true, I admit it ok? 
A bloody good job that I found a job that I can take with me wherever I go as I hop along. 
Travelling has always looked so glamorous to me, whilst sat at home flicking through social media profiles of those happy faces backpacking across Europe, those driving down route 66 with the top down, or swimming in the crystal clear waters of the sandy shores in Thailand, I have always wondered why my life wasn't like theirs, as scrape ice off the windscreen of my dad's van, at 5:30 am, to get to work on time. 
Oh, they looked so free! They were always happy, smiling on a mountaintop, living the dream. How can I get a life like that?
---
With this post, I would like to talk about my first multinational trip, but add some real behind the scenes information too because those Instagrams you are following only show you the wind flowing through their hair as they are driving in the sun, but doesn't show you that they were just jump starting it 5 minutes ago. 
Travelling around is an amazing experience, it teaches you a lot! But, a bit of behind the scenes never hurt anyone. You know, the stuff them happy backpacking, route 66 driving, crystal water swimming people never seem to mention. 
Everything Planned Out 
Getting everything planned out was a little stressful because the trend of travellers is continuing to rise. Countries have grown aware of the 'weary traveller' and their uncontrollable need for new experiences, so they are taking advantage of their newly found power. 
So, in the past 2 years or so, they have bumped their prices up. At first, we didn't realise it because we had only gone by the stories we had heard from those who had travelled years before us and no one seems to mention the prices of things as they talk about their experience. 
Because of this, we dove straight in pulling up cities we had dreamed of, countries we haven't visited yet and expected the trains to go everywhere for practically free. Nope, that isn't the case. Not anymore. 
I am primarily talking about Europe at the moment, as that is where we are currently exploring, but having a little sneak peek into growing popularity of Asia at the moment, I can see the prices sneakily creeping up too. 
So, a few things to be aware of there is that you might have to save us some money before getting started or at least be sure that you have a steady income. You can see how we got on with our planning in my last post - Planning A Trip
With a lot of back and forth, we settled on: 
Bari (Italy ) > Bologna (Italy)  > Ljubljana (Slovenia) > Graz (Austria) > Vienna (Austria) > Budapest (Hungary) > Bratislava (Slovakia) > Brno (Czech) > Prague (Czech) 
---
Our First Journey. 
We were off!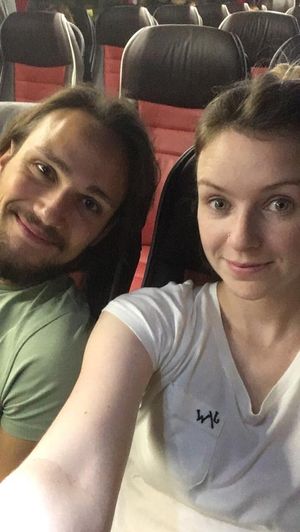 From Bari to Slovenia proved quite expensive via air, so we chose the good old land! With it being a very long journey by bus, we took a short, but sweet pit stop in Bologna. (a flying visit as we call it back home)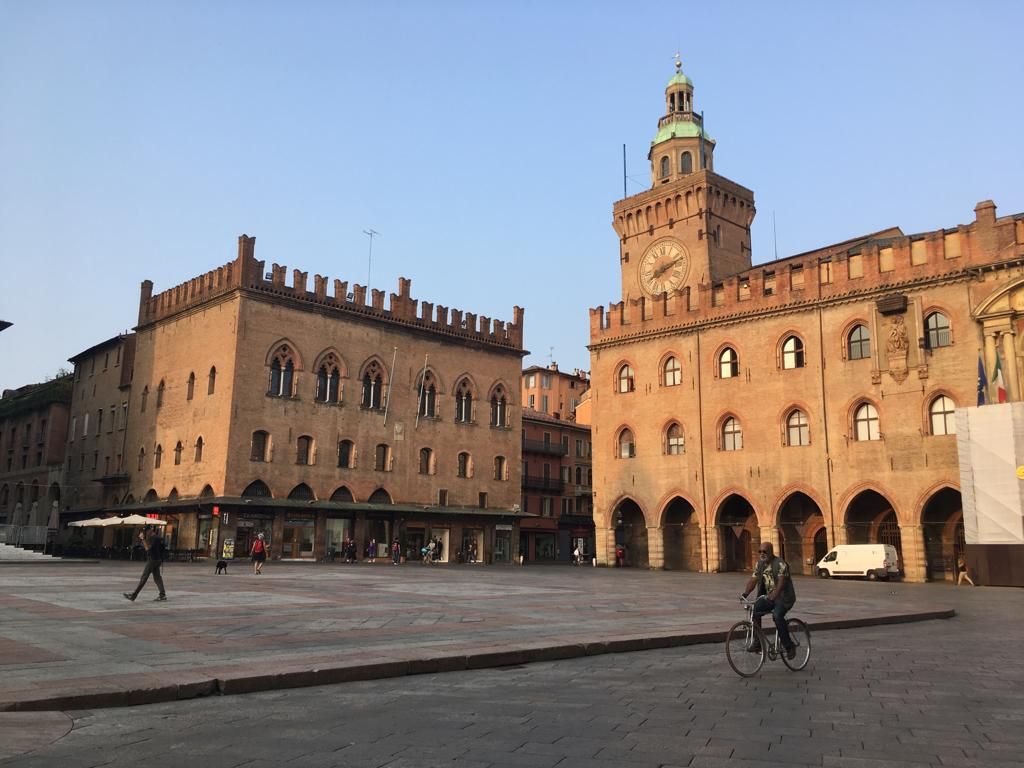 Bologna was my home for just under a year, so I took a cheeky opportunity to see a few friends and replenish our energy with some traditional Ragú, Bolognese style, which started my trip off on a positive note!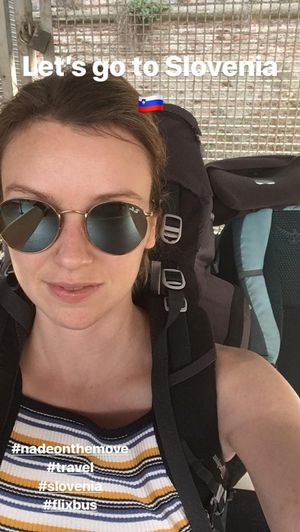 With a 9 hour night bus to Bologna and then a good 6 hours from Bologna to Ljubljana, Slovenia. The very thought of it before setting off was horrendous! Being stuck on a bus for all that time, bouncing along, feeling sick. 
Surprisingly it was quite comfortable. Get your seat reclined and close your eyes!  Giuseppe bought us these weird looking neck brace things, which are for sleeping on long journeys. I have tried so many neck cushions before and I am a sucker in an airport when I see a nice looking neck pillow!
They are a load of crap. Don't buy them. They just make you look like a sleeping bobblehead! This one, however, is awesome!  Ultimately recommend it!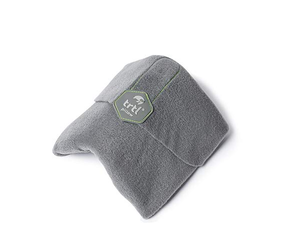 (Click the image if you wanna check it out and nope I won't get a penny if you buy it, that is why you can trust me! Simply a must buy)
First stop - Ljubljana 
(took me a week to learn to spell it) 
Now, I will get into more detail of all the destinations on this trip another time, where I can go into more detail and share some nice picture with you. Anyway, let's get on with shall we? 
Arriving in Ljubljana didn't get off to the best start because our Flixbus broke down 40 minutes from the centre and we were offered to sit on the bus for around an hour in hopes that they could fix it or we could walk. 
With over 10 hours of 'bussing' behind you, Checking on Google and seeing a 20-minute walk, didn't sound half bad! A breath that fresh Slovenian air did sound tempting, so off we walked. 20 minutes is easy, right? Of course! 
You forget that we had a good 30+ kilos extra weight in our bags, to haul along with us.  So 10 minutes in the travel reality sets it. It isn't all sunshine and rainbows! It turned out to be about a 40-minute walk, cheers Google!
But, we looked on the positive side, seeing the very cute Slovenian architecture up close as we walked through a residential area. We arrived at our Airbnb to be greeted by a very friendly Slovenia man, full of smiles and jokes. This cheered us right up. Dumping our bags, we set off to find the centre.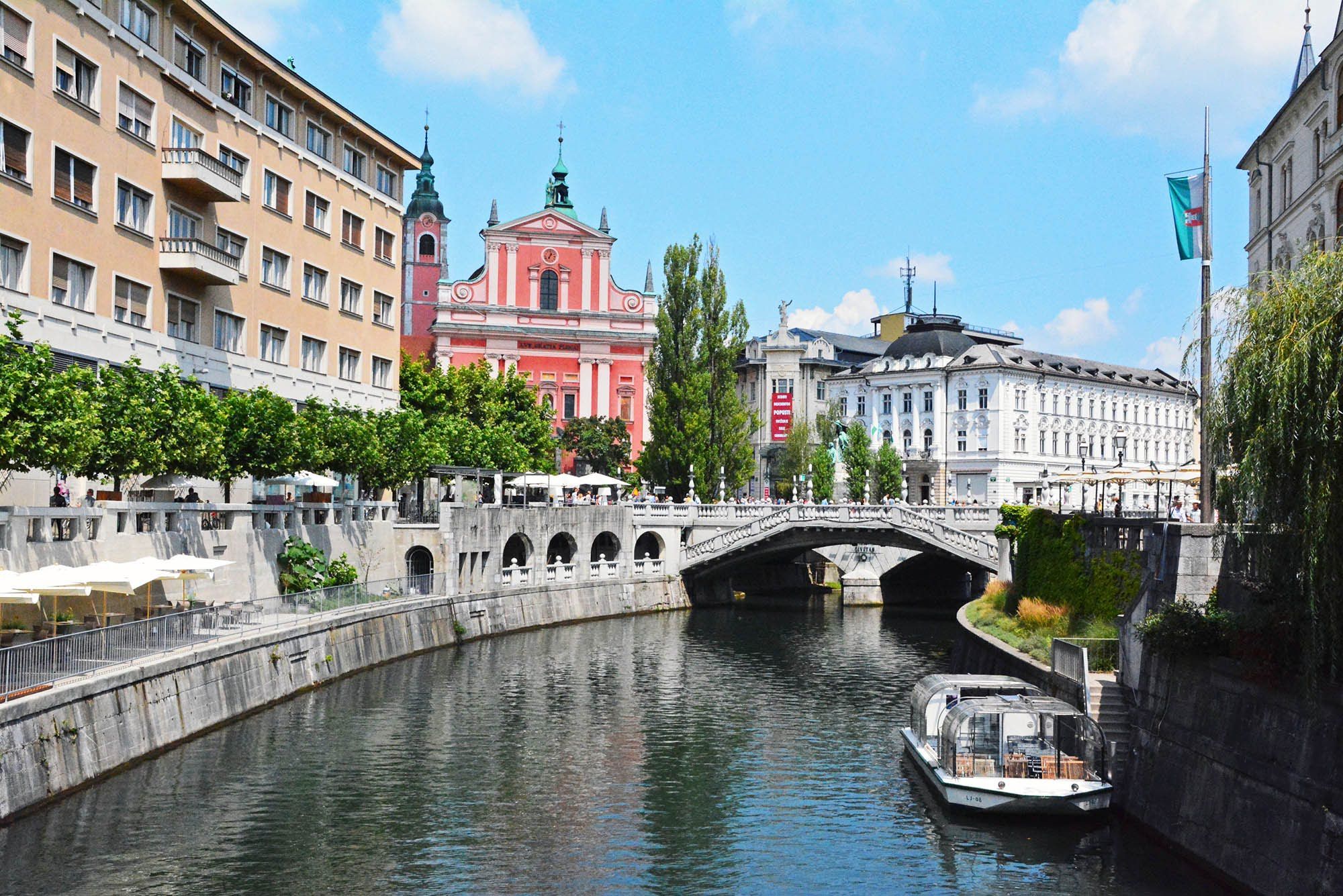 This city, even after we finished our multinational tour, has remained my favourite and I will definitely tell you more about it soon. It was so clean, colourful and everyone was really friendly. 
The awesome thing about the city is that they have band vehicles from entering the city centre, so there is a freshness to the air which you breathe. The sounds of people talking, laughing and the music from the many bars along the river can be heard much clearer that other cities. Strange how much we get used to the heavy sound of constant traffic. 
The week in this city passed so fast. We enjoyed biking around, lazy evenings in bars along the river and eating a lot of yummy ice cream! But, on the other hand, our Airbnb was a shared room. There were four of us in the room and 3 out of the 4 we snorers, so my nights were very long (that and being eaten alive by mosquitos).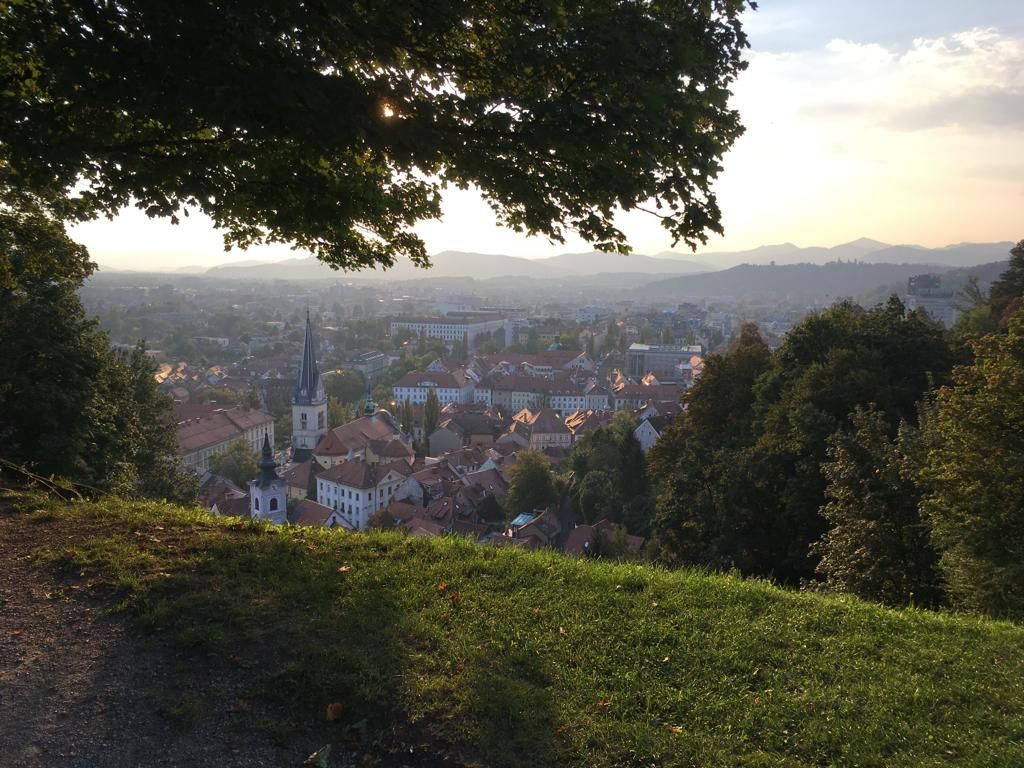 A prime example of Social Media tricks. After walking up a very steep hill, I was able to capture this beautiful image of the city and the sun sets over it.
If I was your usual blogger, I might not tell you that I also tried a chestnut from the woods you see in the photo. I picked one up confidently, talking about the good old times and how I used to pick them with my dad when I was younger, then eat them raw. They were so yummy.
This story of my childhood memories was abruptly halted when I took my first bite. My teeth when instantly fuzzy and the bitter, disgusting take filled my mouth I could hardly swallow!  We had to go back down the hill and into the city centre to get water!
Lesson learned, do not trust other people's chestnuts! 
---
Continuing excitement 
Arriving in a city is super exciting and those first days where you are exploring new little alleyways and getting to know the area is a feeling which is difficult to describe. Kind of like unwrapping a Christmas present, eager to see what you will find.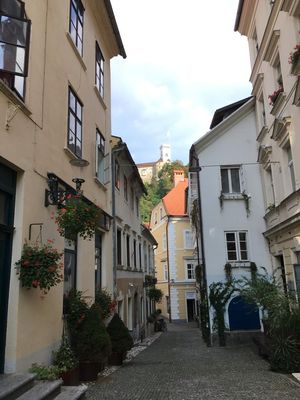 Every day, you come across something new or just sitting in a bar watching the world go by has such a different feel in new places. 
There is another feeling the Giuseppe and I realised we had when we were about to get on the bus to the next city. The feeling that we were continuing on, that this wasn't the end! 
Usually, when you leave a place which you're visiting, it is very likely that the journey you are about to embark upon is taking you home. You know what I am talking about, it arrives far too suddenly and really drags you back to reality much quicker than you would like. 
But this wasn't ending for us! We were on the way to our next destination, high on the vibe which Ljubljana had given us and a feeling that finally, no one could stop us! 
No boss could tell us that we didn't have holiday days left or to call me and tell that I have to be back in the office next week. We made our own decisions from now on. Awesome!
---
Change Is Good (But Tiring)
We loved Slovenia, especially lake Bled! Getting on that hot sweaty bus, with no air con and windows that didn't open for just under one hour, was totally worth it. Renting bikes to ride around this amazing lake was quite the send-off in our last days in Slovenia, even if the gears didn't work, so we were stuck in gear one the whole way around.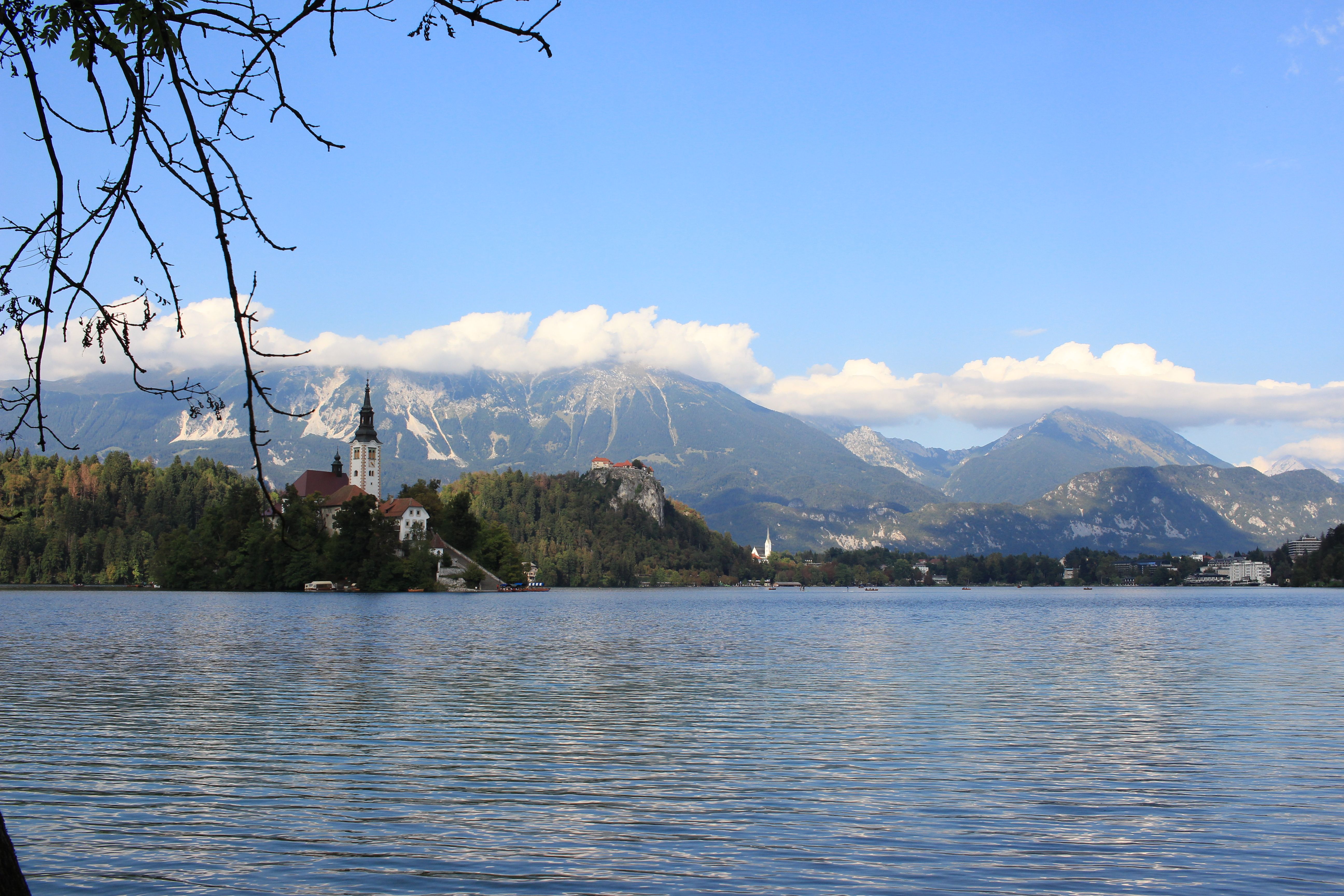 Heading over to Austria, we only spent one night in Graz, but it was enough as it was a tiny city. Very cute, but we only needed the weekend. There a lots of little alleyways and we found a lot of pop up food carts selling cheap, but yummy food! We even got lucky being able to enter the museum for free as it was the open night of a new exhibition. Great stuff!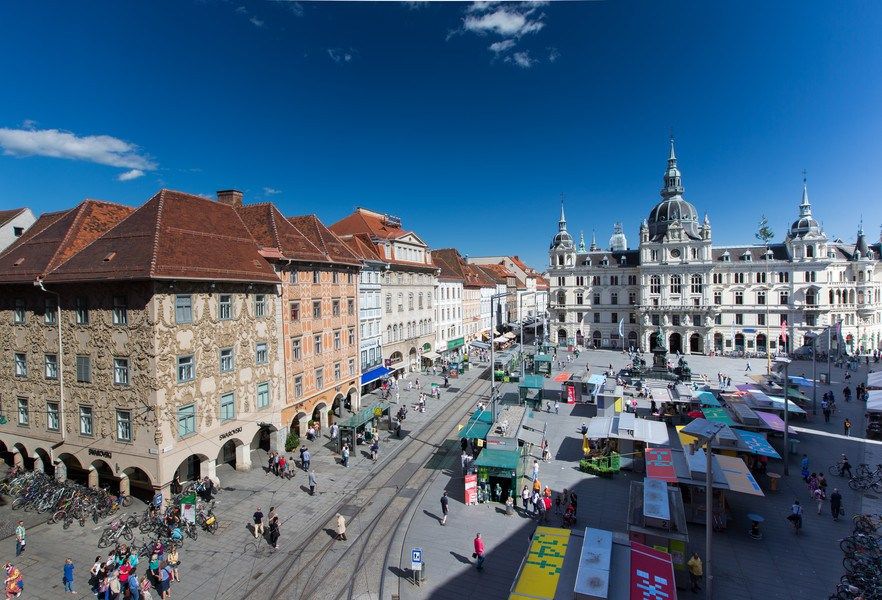 With that shortstop done, we passed through Vienna on our way to Budapest. When we arrived in Vienna, we decided to treat ourselves to some breakfast and it started pouring it down with rain (we were sat eating outside) So finishing our food quickly we set off to see the city in the rain.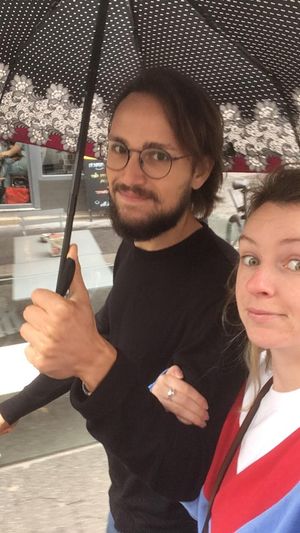 We were in Vienna for less than 5 hours because it was raining heavily. Proper rain, not like when it is spitting and you can handle it. That stuff was bouncing back up at us! So, we cut it short and back we were, on the bus. 
Pulling into Budapest, I asked Giuseppe, how far to the apartment? he said we have a tram for 10 minutes, then we have to walk for 20 minutes. (there we were, walking with our big bags again) 
We got the apartment, threw the bags down and headed out for a quick pizza. We ended up eating and talking to two boys, one of whom was the cousin of a girl in my class at comprehensive school! (small world, right?) After a nice chat, we popped back to the apartment and fell asleep. 
We were exhausted! Change is really good, it keeps you on your toes, allows you to constantly chase new adventures and it certainly is not boring! But, when you are working and traveling, tiredness catches up with you fast!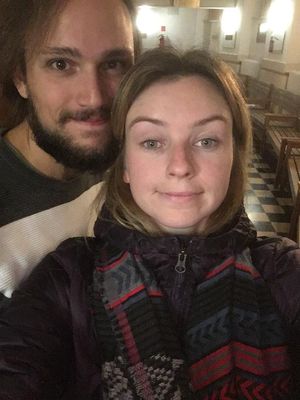 We found that by the end of Budapest, we were thinking about the next city and saying we should calm down a little. If you think about it, back home you usually you go out a few nights a week, maybe at the weekend, treat your self to a meal here and there and all in good time. 
When you are travelling through cities back to back, you are out and exploring, using every bit of free time that you have, walking in the morning, have some lunch by a river, climbing hills up the castles in the evening, off to try a local speciality, not wanting to miss out of an event and more. 
Even your Fitbit feels like telling you to sit down more, too many steps. 
Not until you pass out on your bed at 8 pm and wake up the next day, do you realise and say to yourself "ok, maybe we could book a week in a city and chill on a couple of the day, treat ourselves to a lay in" 
You start thinking about giving yourself some "none tourist days" "Stay at home days" and these, I recommend every so often, so you don't end up being too tired to get up or struggling at work so you are forced to over consume caffeine just to reply to an email. 
---
Packing, Unpacking
..
 And Packing Again
Oh bloody hell, I have to pack again! I am not sure if I have ever met anyone who can say that they love packing. Maybe, it can be quite exciting if you have a holiday on a fancy island coming up and you have been out and bought everything, including your own crown jewels. 
But, when you have a minimalistic wardrobe, which you are continuously packing strategically into a 50L backpack, every item rolled individually and placed into the bag like a game of Tetris, after the first couple of times it really becomes a "Oh chuffing hell, here we bloody go again' moment. 
For those coming in contact with 'chuffing hell' for the first time, here you go: Chuffing hell information
I sound like a real grumps don't I? But there are these little things that you don't really think about and living out of a bag can be a little unsettling at first and I think it showed me that it is better to stay at least a week or two in each, so unpacking has a nice feeling to it. 
Sometimes, it is nice to see all your stuff organised on a shelf.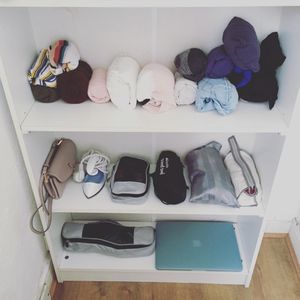 ---
Always thinking "what's next?" 
We realised that when staying in a place for a short period of time, you forget to live the moment. We were always thinking about what we were doing next, when and where the next bus will be, how long will the next trip last, do we need to prepare a different currency, etc. 
In hind sight, what I learned from this first trip was that we need to really take in the moments that we are experiencing. Slow down and think about the here and now. Being mindful may sound all arty party, but it is really important to make sure experiences like these are worthwhile. 
We saw some beautiful things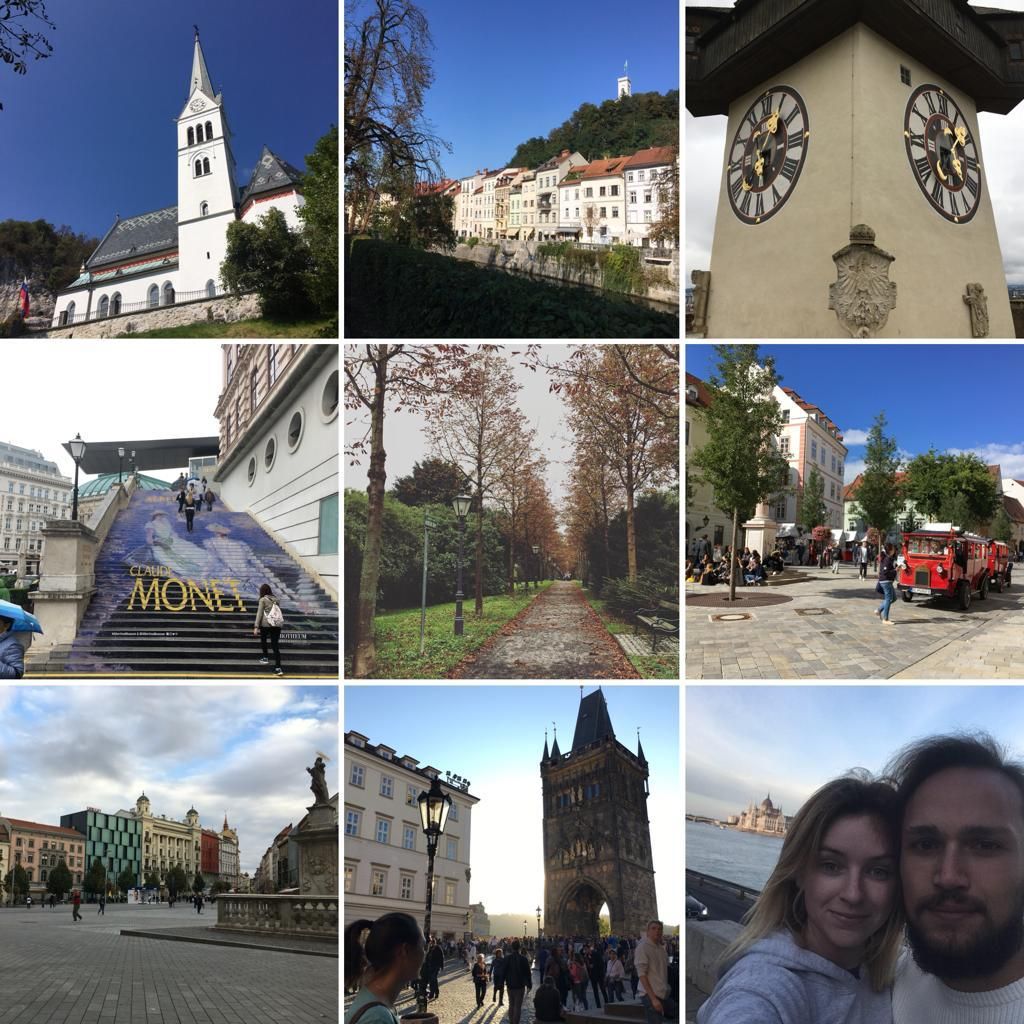 But, I think if I do a trip like this one again, I would be able to calm down a little more and really take in the atmosphere and sights around me. It has certainly improved my way of thinking. I do find my mind wandering off to planning and thinking about the next stage, but at least now I am aware - Like travel meditation. 
---
We Need A Rest! 
So, for just over a month we did our first country hopping experience, taking our work with us. Our bags were our mobile homes.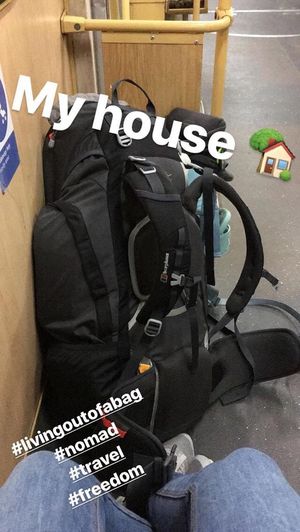 By the end of our trip, we had see so many beautiful things, experienced so much amazing food and cheap beer. We saw just how personalities and languages changed as your crossed over borders and we really enjoyed our experience. 
I think we realised just how tired we were when we go back home. People were asking how we were and we just wanted to sleep. They wanted to hear stories and see photos. We just wanted to sleep. 
One of our biggest lessons learned, however, was that travelling this way isn't sustainable long term. It really is exhausting. Especially if you have to make sure that you have somewhere to work with good wifi, you are uprooting to another place within a couple of days and sharing rooms with bloody snorers. 
All this of this moving around so quickly, didn't give us time to adjust, the ability to learn more about how things work around town and sharing rooms constantly, really taught us how much we need a bit of privacy sometimes. To be alone, to be a bit messy or even indulge in a random naked dancing. It is all up to you when you have a place of your own. 
There is a little overview of our first multinational trip and what we learned. I will get more into each city we visited a little later, don't worry! 
See you next time!