I have a massive soft spot for this town! Every time we are visiting Giuseppe's family, we always head on down to Monopoli to go for 'un giro' - If you have no Idea what I am talking about when I say un giro, don't worry! You can check out my earlier post - 5 Places To Visit In Puglia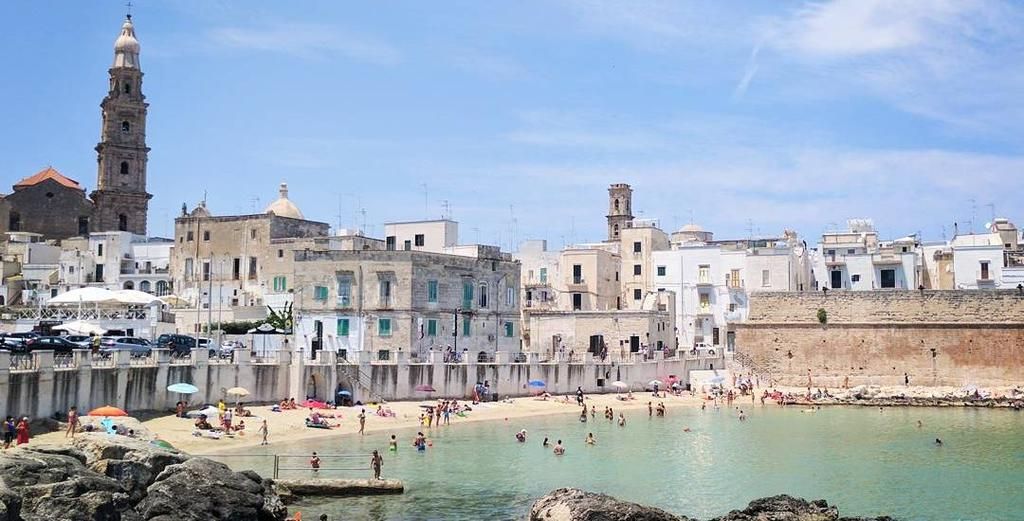 Monopoli is a really popular place for Italians all over Puglia to meet their friends, walking around, eat their usual snacks like Panzerotti, Focaccia, maybe a Trancio (a slice of pizza) or even enjoy some amazing Gelato (amazing Italian Icecream).
---
Old Town
The old town is located on the sea and walking through it you will see that it is just full of life, all the bars are packed with people chatting about life. If you want to eat there in the evening, you should probably book a table because it can be very busy.
We usually start our evening with meeting friends in the main Piazza (square), after fighting for a parking space, get ourselves an ice cream (stracciatella and Kinder Bianco). Then, I find it quite funny because you can see that everyone 'giros' in the same direction. I am surprised that the floor isn't wearing away because everyone is walking the same way, almost like they are in a line or procession through the city and we do it too, every time.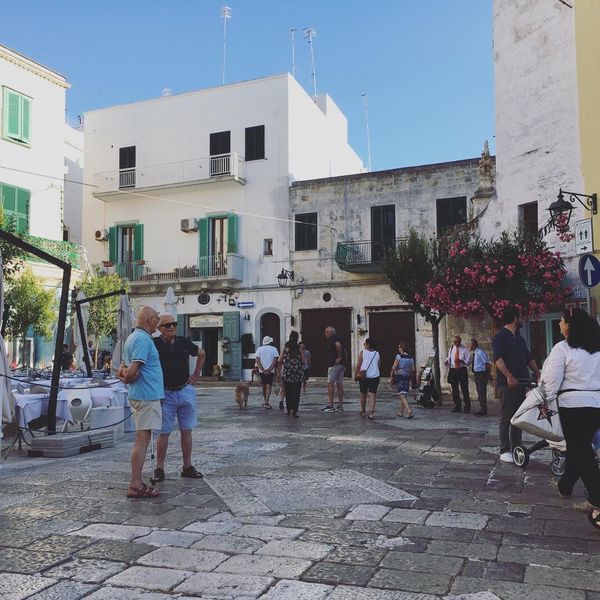 Anyway, where was I?
It is good to note, not only for Monopoli but for most Italian towns, Italians always go out late, usually after dinner time, which for them is around 9 pm onwards. So, if you would like to enjoy Monopoli in the evening with slightly fewer people, (and maybe find a table in a restaurant or bar) head out before the Italians!
I always want to go out at around 7 pm and Giuseppe tells me that it is too early and there won't be anyone 'in giro' - So, this means that you should go at that time if you don't want the rush and you want to get some cute photos like the one above. (also handy to know if you want to find a parking space without pulling your hair out)
---
Why I Love Monopoli
More and more I fall in love with this city and if it wasn't for the high taxes for freelancers and the crazy bureaucracy, for which there are written survival guides, I would really consider setting up camp and settling down here.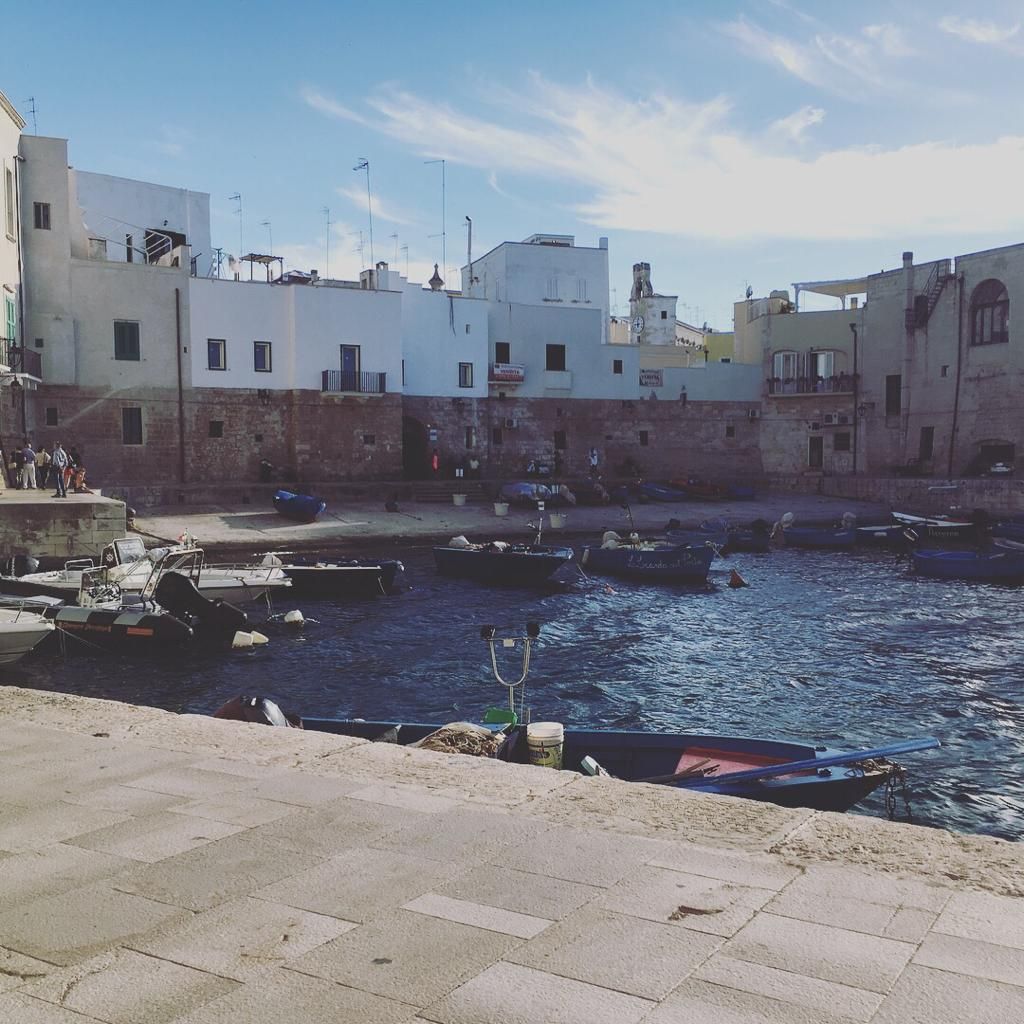 The city in on the sea! It is one of my dreams (and I think secretly everyone's little dream) to live by the sea. Wake up and look out into the big deep blue and start my day, every day, on a positive note. Probably get me a little boat a pop a long the coastline to all the beautiful beaches nearby.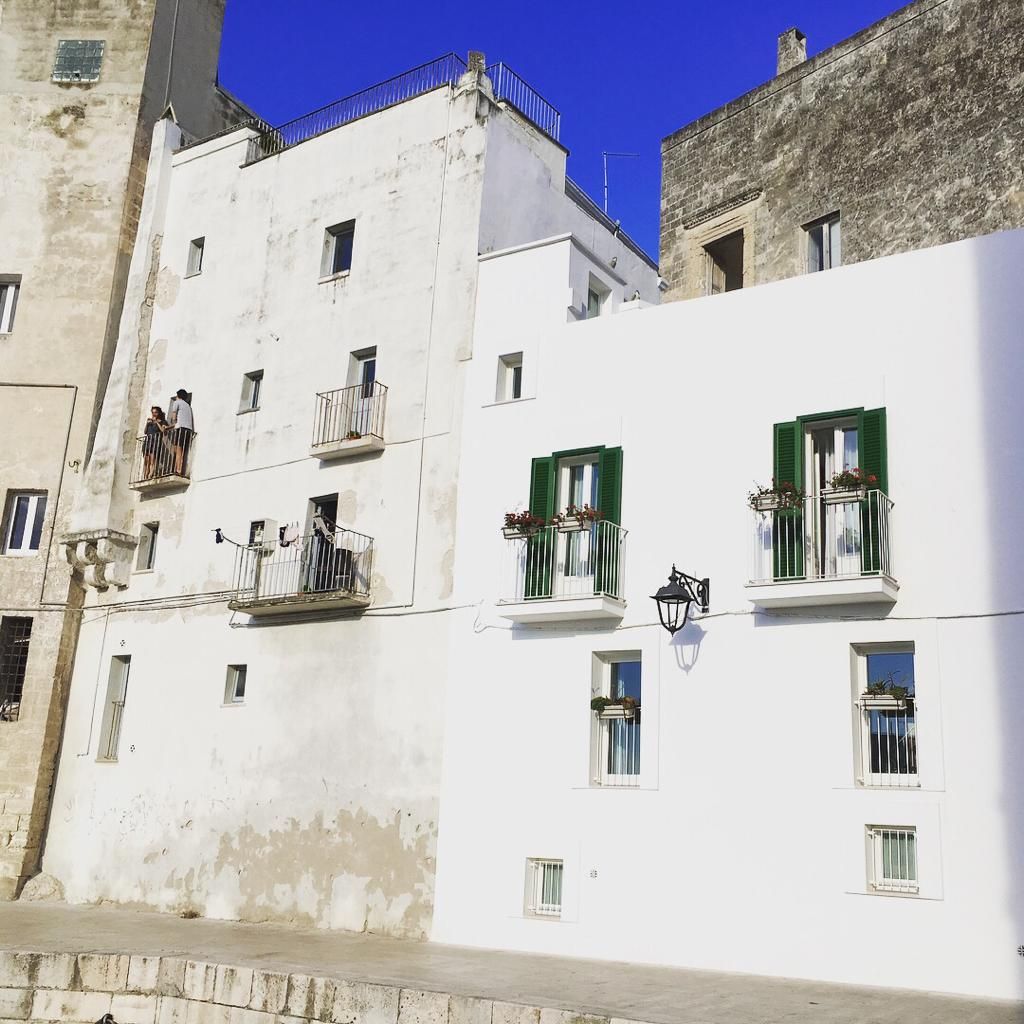 I adore the white, stone architecture that reflects the sun making the city look so bright and clean! These cute, little balconies overlooking the harbour are so characteristic. I could see myself looking over the water from here and checking to see if anyone had stolen my new boat. (Not that it would happen, just for an example of the things I could do on my little balcony)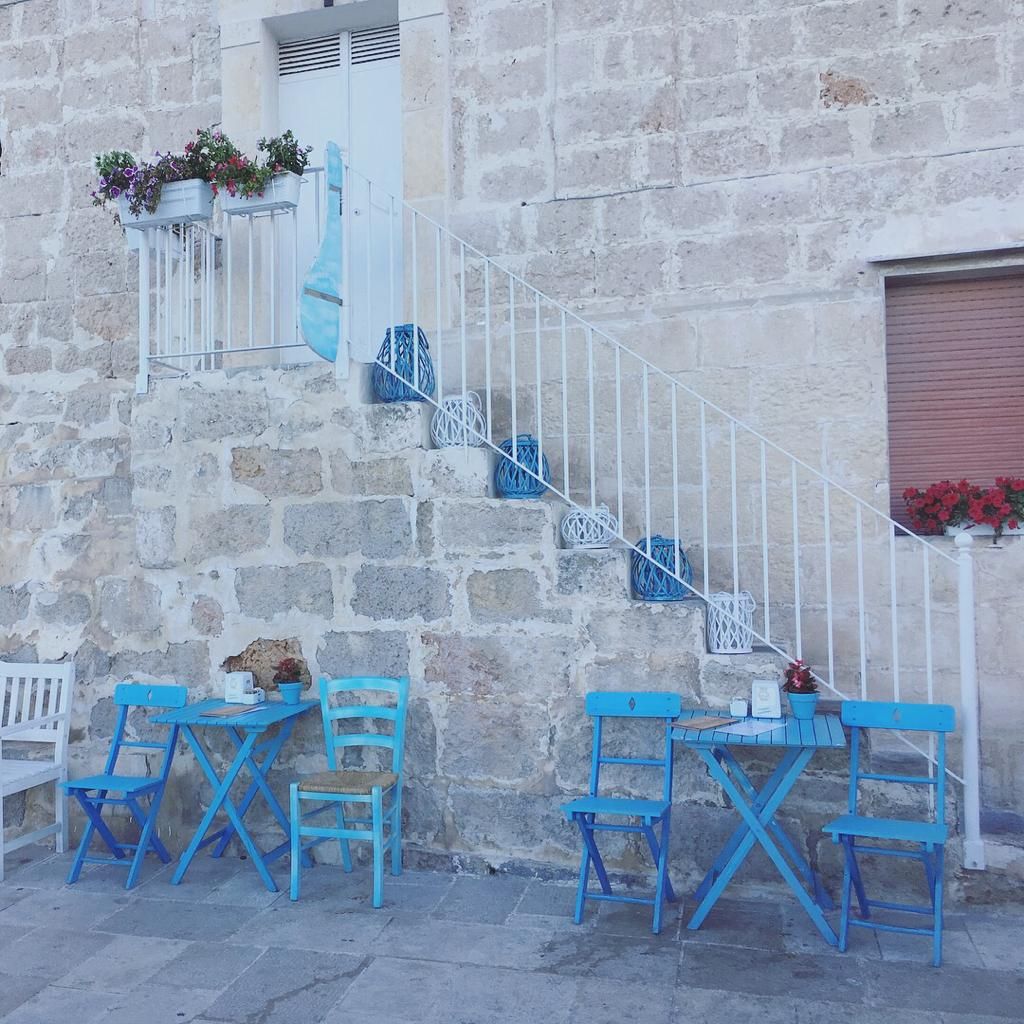 Another thing about old towns in Italy is that they can just put furniture outside and a few coloured baskets and it becomes the prettiest thing you have ever seen. Walking through this town, you will see lots of cute things like this. But, good to note that Italians put all these fancy things out in spring (maybe), but definitely in summer. However, when summer is over, a lot of them hide it all way. We went for a walk here in October and these pretty chairs were gone until next year.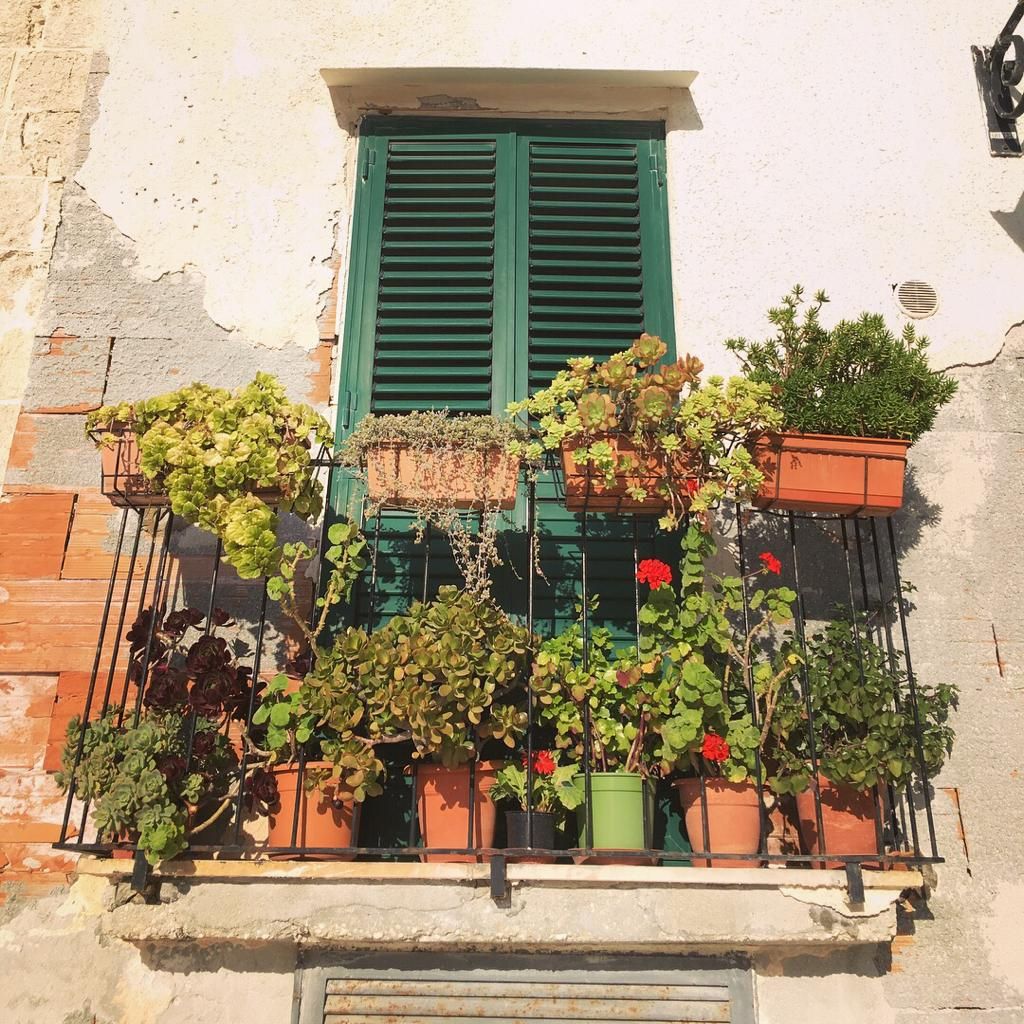 Just to top it off, I love a good balcony with flowers and herbs on. I can see myself (one day when I can learn how to cook a little better) opening up my blinds and grabbing some herbs from my balcony, a quick check on my boat, and heading over to my fancy kitchen to rustle up something tasty.
---
---

Giuseppe and I both love Monopoli and it will continue to be a little bit of a tradition to go there for un giro and a gelato with friends for many years. Did I say we love it yet? We know you will, so you should absolutely check it out.