So, during my first year in Amsterdam, I didn't see much of the city. I wasn't social and I definitely let how my job made me feel effect my home life. Leaving work and forgetting about it to go and enjoy your free time, is so much easier said than done, that is for sure! 
My days consisted of waking up, stressing that I may be late, taking a straight route on my bike up the river IJ and then, after work, that same route home stressing that time was passing too fast and I'll be back at work soon. It wasn't a nice place to be in. 
However, looking back at it now, I am happy it happened because I know what life can be like and I know that I will never step foot into another office. 
There was a major turning point that came during my second year. I was invited to my friend, Bekah's wedding. What a beautiful wedding it was. I have never been to anything like it before. The venue is Arendshoeve "the Garden of Amsterdam" I mean check this photo out! It wasn't my wedding! I was just a guest and even I felt like a princess!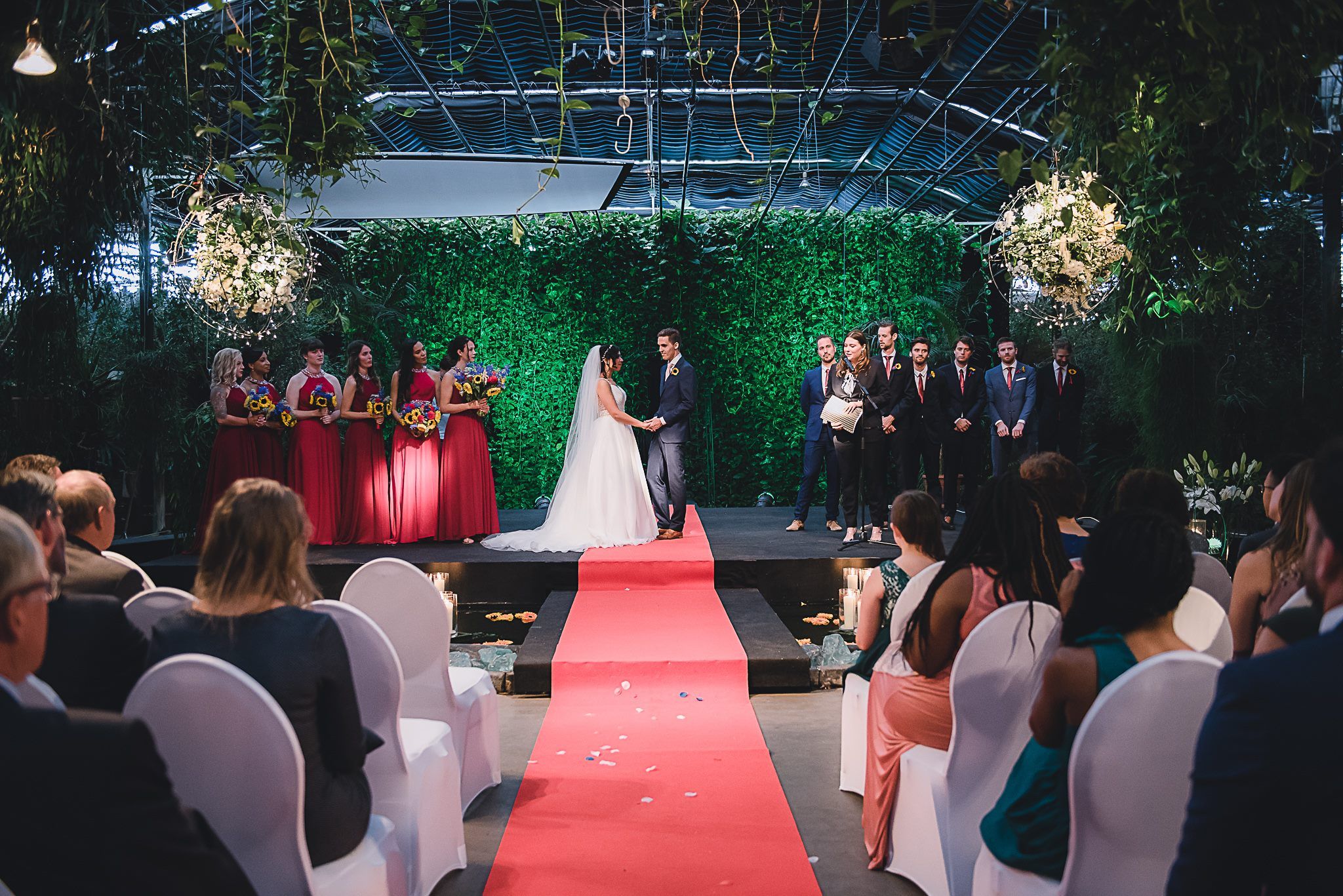 It was Mr and Mrs Kraakman's wedding that changed my time in Amsterdam for the better, that and a free bar! If you aren't the best at networking, find a free bar! You will walk out with a new career ahead of you for sure!  I might do a little advert here for you too! The Kraakmans get up to all sorts of fancy trips and holidays and you can check them out on Instagram! Keeping Up With The Kraakmans 
---
Anyway, Bekah had a little plan for me meeting 'the right people' at her wedding, she is a little, sneaky sneak like that! After weeks of me saying, "I don't think I should go for this new job, I am not sure" and all that jazz, she had this little plan! Get me in a free bar, with her managers, stick us together and see how things go! 
I saw the first tray of wine pass me and the 'free alcohol' feel was in the room! I homed in on the unsuspecting waitress, assuring her (like I am sure we all would) that I was taking one for me and my friend. After those two were finished, I was a little peckish and tried some olives. Now, I have tried olives in Italy, but only the big fat ones and that put me off ever eating them again! But, there were some baby olives on this table and I was hungry. So, I thought I'll give them a try! 
Oh my, what heavenly goodness they were! Not only was I in the land of princesses, but the food was also made by angels! This set me off on a downward spiral of immediate olive addiction! I needed more, and I went table hopping! I had random conversations with people I had never met, so I could hide in plain sight as I devoured the olives on their table! (I am not even sorry!) 
Bekah had a lovely idea of us all signing a globe as we, as a collective, were from most parts of the world. With two replenished glasses of wine in my hands (for me and me), I spotted the globe and thought I'd get it signed, but there was a fellow struggling with signing it. I thought it was that the pen didn't work, so I offered my help. Little did I know that this 'Welsh man' couldn't find Wales on the map! With a few jokes about the Welsh and the fact that he couldn't even find his own country on a map, we were best friends! He invited me over to meet a few people. 
He introduced me to a lovely bunch of individuals and it turns out, having two glasses of wine in your hands, which are both for you, is a great conversation starter and allows people to see you as approachable and friendly! Great stuff! 
We were chatting and laughing for quite a while! Then, overcomes Bekah, with a 'my plan is working' smile. Little did I know that she was about to say 'Ahhh you have already met my manager?' then introduced me formally, 'this is Sinead, the girl I have been telling to come and work with us for months and turns out we are hiring right?" 
I told you! She was a sneaky sneak! But, her plan worked very well, hats off to her! These people were so funny and it showed me a team and management in a different light. I was really curious to know more now! Although I had just taken the piss out of my new future manager for being a 'fake Welshman who can't find his own country' oops? 
The night didn't go well, it went outstandingly well, as you can see here with my, what I could potentially call an interpretive dance? Call it what you will, I had a great time, thanks Bekah!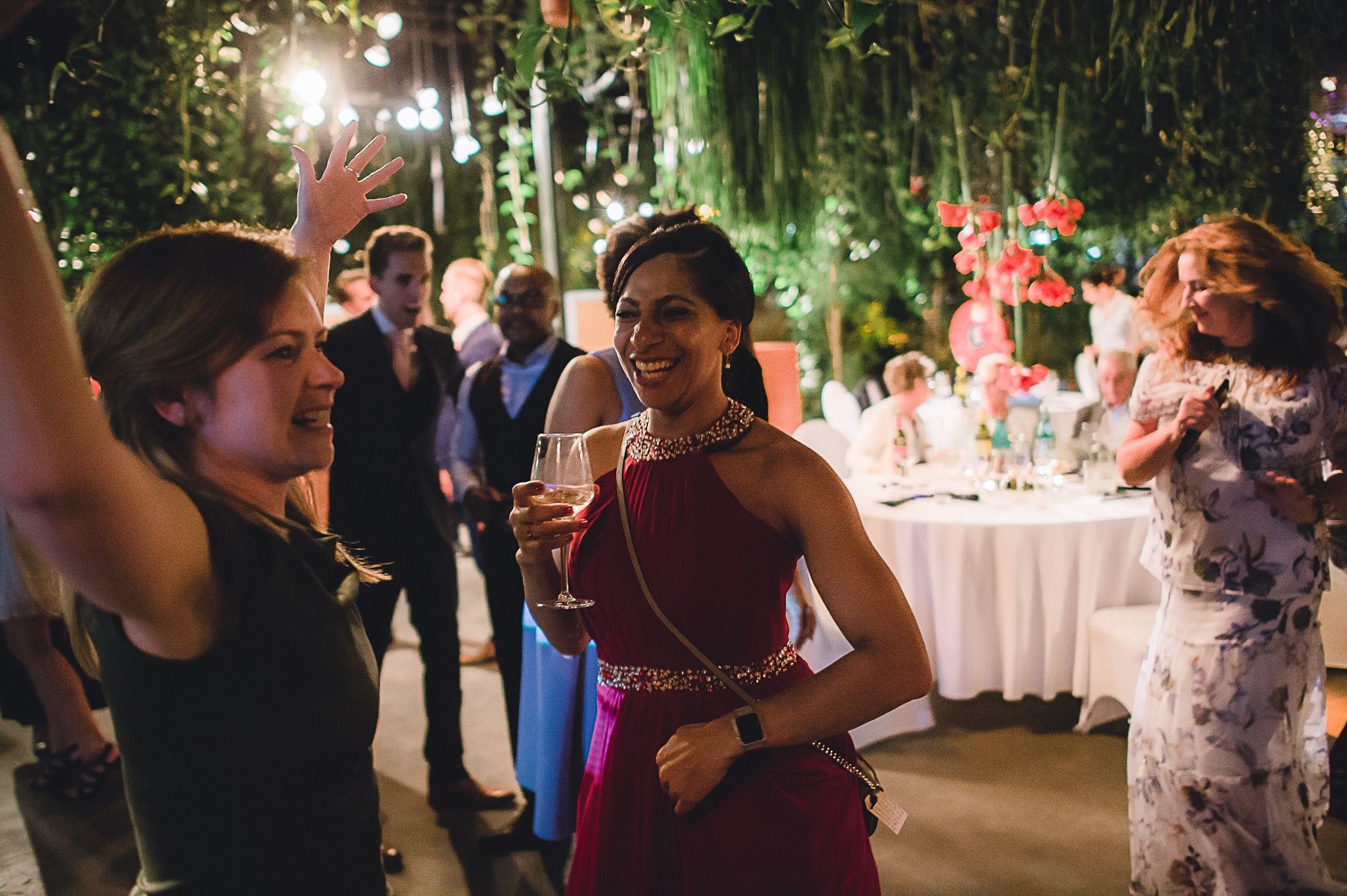 So, I had a couple of interviews with people at this new company! I came prepared! Although there were some tricky questions, most of the time we were just chatting about the wedding and they were just seeing if I would be a fit. Turns out, they liked me and I got the job! Yeah! 
I was now an Expat Rental Manager! My life was about to get a lot better and I owe it partly to Bekah. However, now I look back I owe to it also to myself, for taking that leap of faith, finally believing in myself, taking an opportunity to grow and see that there is light in being employed full time! 
I was welcomed into the team with a 'Drinks and a karaoke' night! Everyone was so friendly, which is usually the case on first days, but there was something more authentic about this lot! They were also redonkulously funny! Here I am in my debut at Expat Housing Network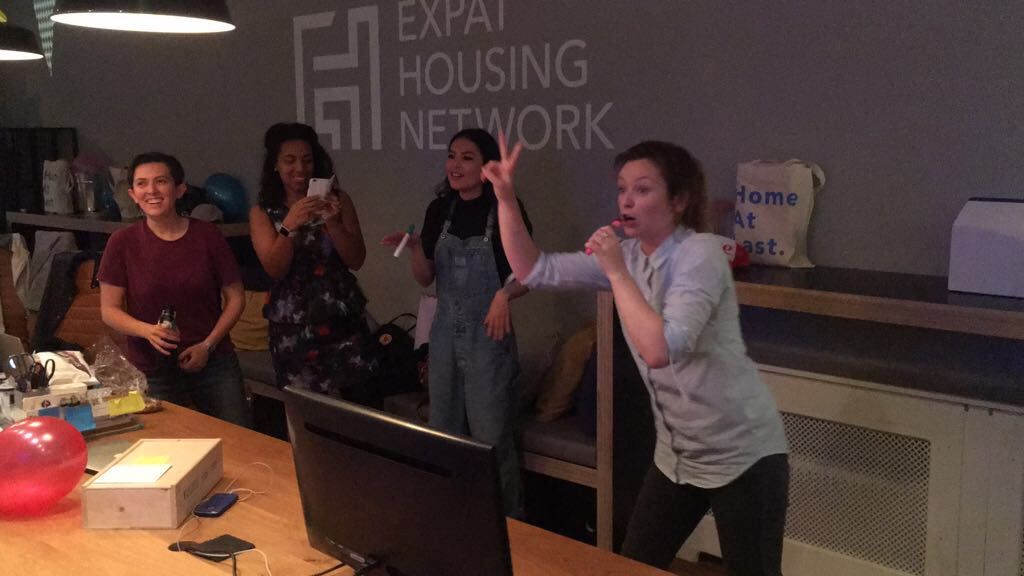 I grew to be really good at my job, in fact, I will have you know that I reached legendary status and became 'The Legend' (I feel sorry for the poor person who has to follow in my outrageously excellent footsteps) However, more importantly, I could honestly say for the first time in years that I loved my job! 
I helped Expats find homes in and around Amsterdam, supporting them through the whole process, from searching and viewing to deposits, contracts and getting them checked in with their utilities up and running! It was a real journey and to see someone happy they got their dream home was so rewarding! 
After a while, I got my own wheels for work! Check out my new ride!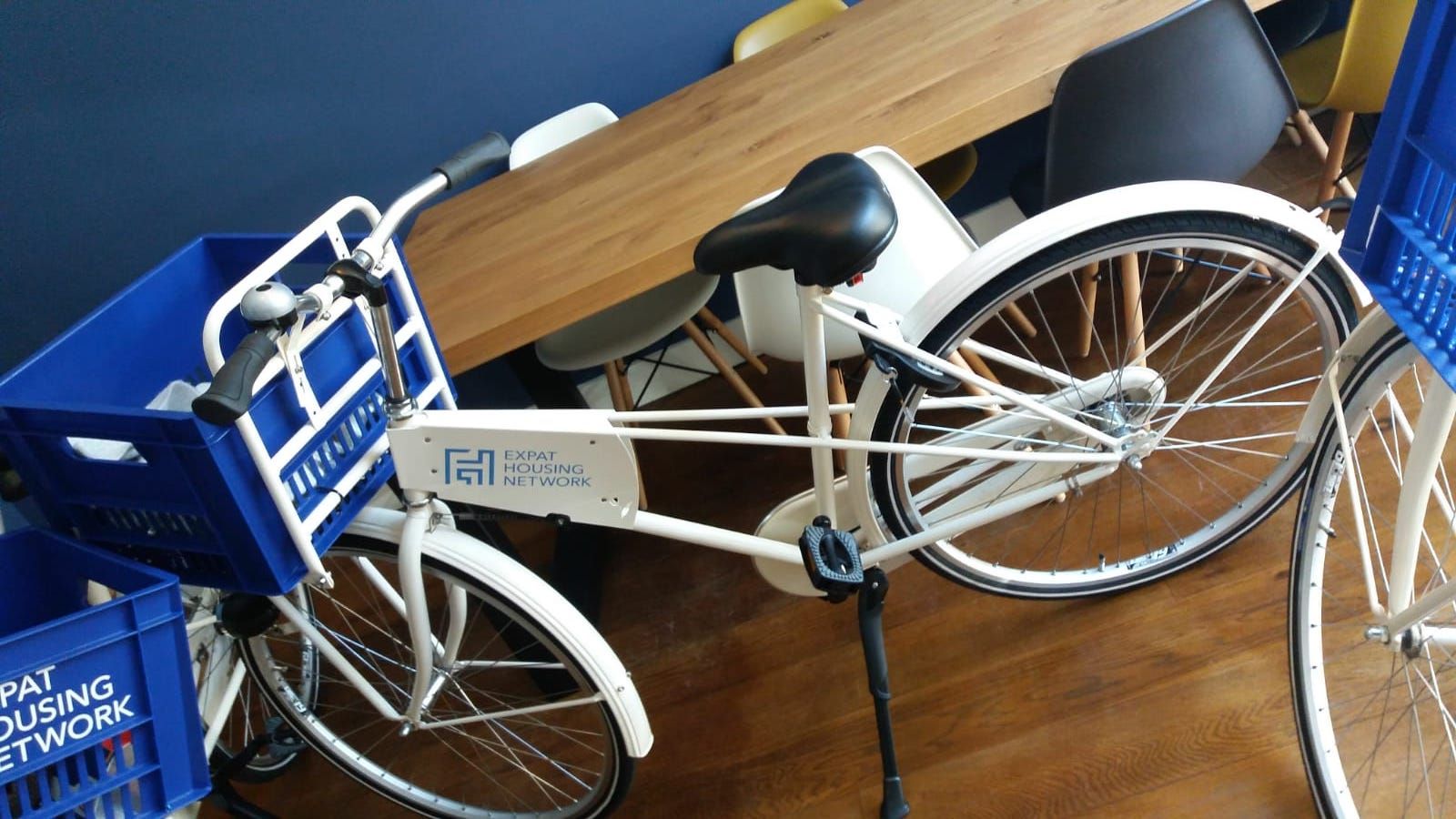 Things started to look a lot brighter, fast! I remember my last day at my old job, my old boss asked: "but does that mean you will be outside when it is freezing and rain?" Like to be in an office cooped up all day was the better choice. Yes, my job was an 'out in all weathers' job and it was awesome! I have tackled strong winds, rain, sleet, snow and even enjoyed the sunshine! In my last months, I biked around in minus ten degrees celsius! But, when you love your job, it is worth it!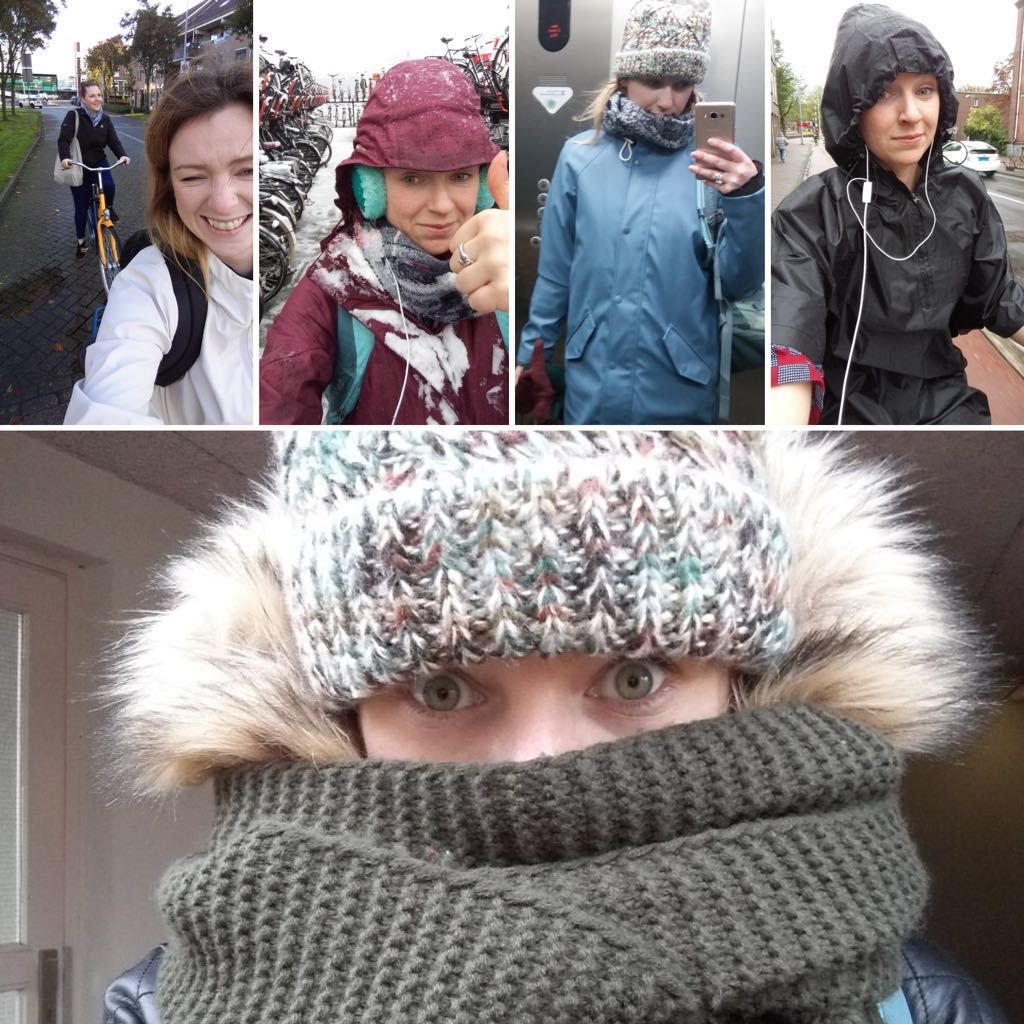 ---
Amsterdam is full of wonky, misshaped houses. When you are walking around the centre it seems like some of them are about to fall over! As a tourist, you can take photos of the outside, get a sneak peak into the windows and imagine what it would be like to be inside them.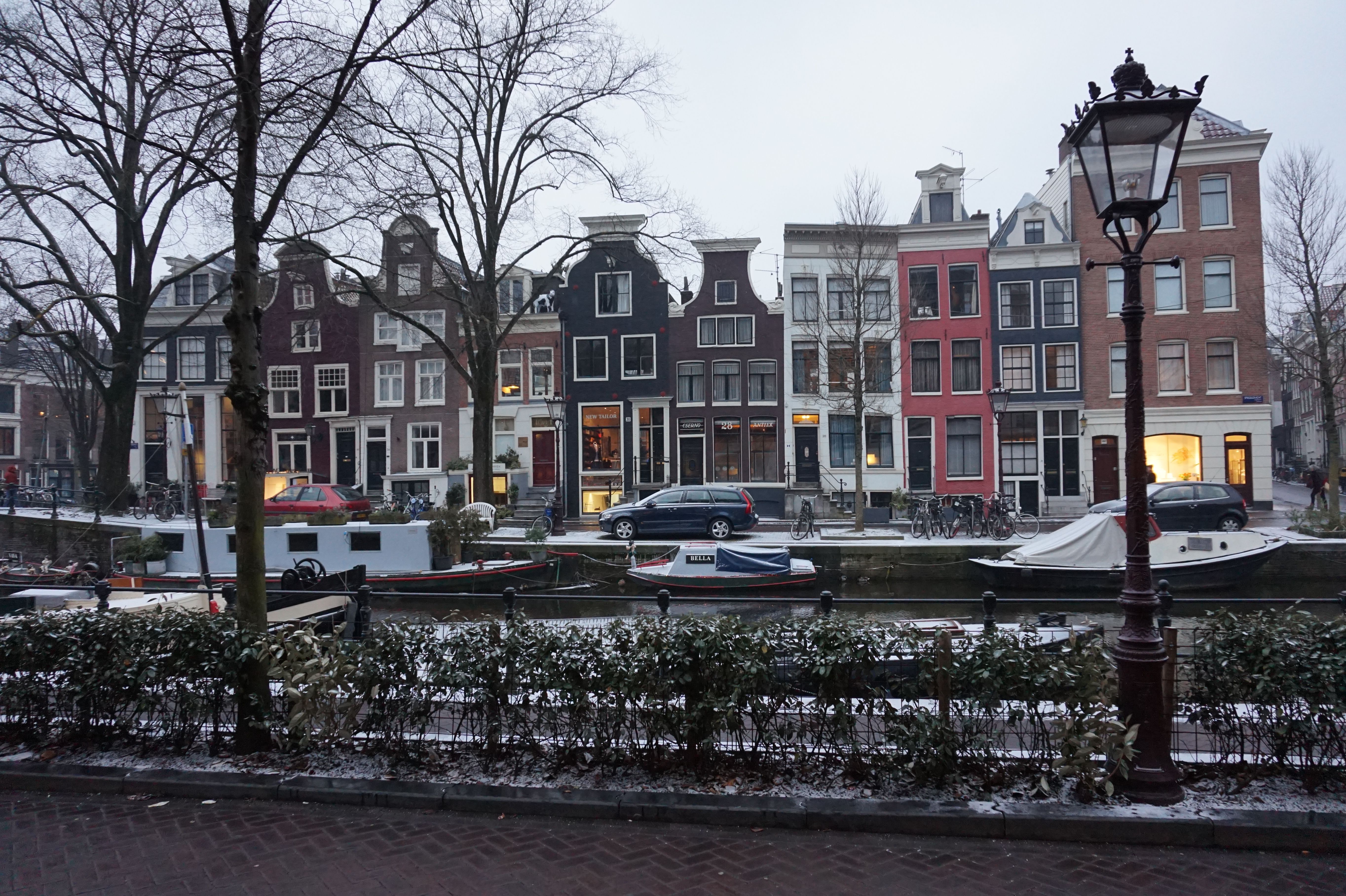 With my job, my naturally noisy self was satisfied! I got to experience first hand what the interiors of the buildings were like! I also got to explain the prices to many unsuspecting expats. The prices of houses in the centre are forever going up, like a giant balloon! It has to pop at some point, but now, get your money out, because you will need it all! 
If you are looking for an apartment in the centre, you are looking at an average of around €1500 per month for a one bedroom apartment and that won't be very big. It won't fluctuate much from furnished and unfurnished, so don't get too excited. 
If you wanna look further out from the centre, you might find something for around €1400 or maybe even a little lower but any cheapies will have more than 30 people going for them and they will be gone in one day! On the other hand between €1500 and €1700 per month, you might be lucky and they stay on the market for more than 2 days. Good luck with that! 
Don't forget that you must earn 3 times the rent, so if you are looking for something fancy in the centre, then you better have some fancy jobs to match! You will also need to provide a copy of your passport and your work contract, no you aren't being scammed if they ask you for that, that is the norm, stop panicking! 
---
Life started to look good again! I was able to be a bit more social than I was before and spend a little more time exploring the city, which until then, was still quite a mystery. Giuseppe and I took a boat tour!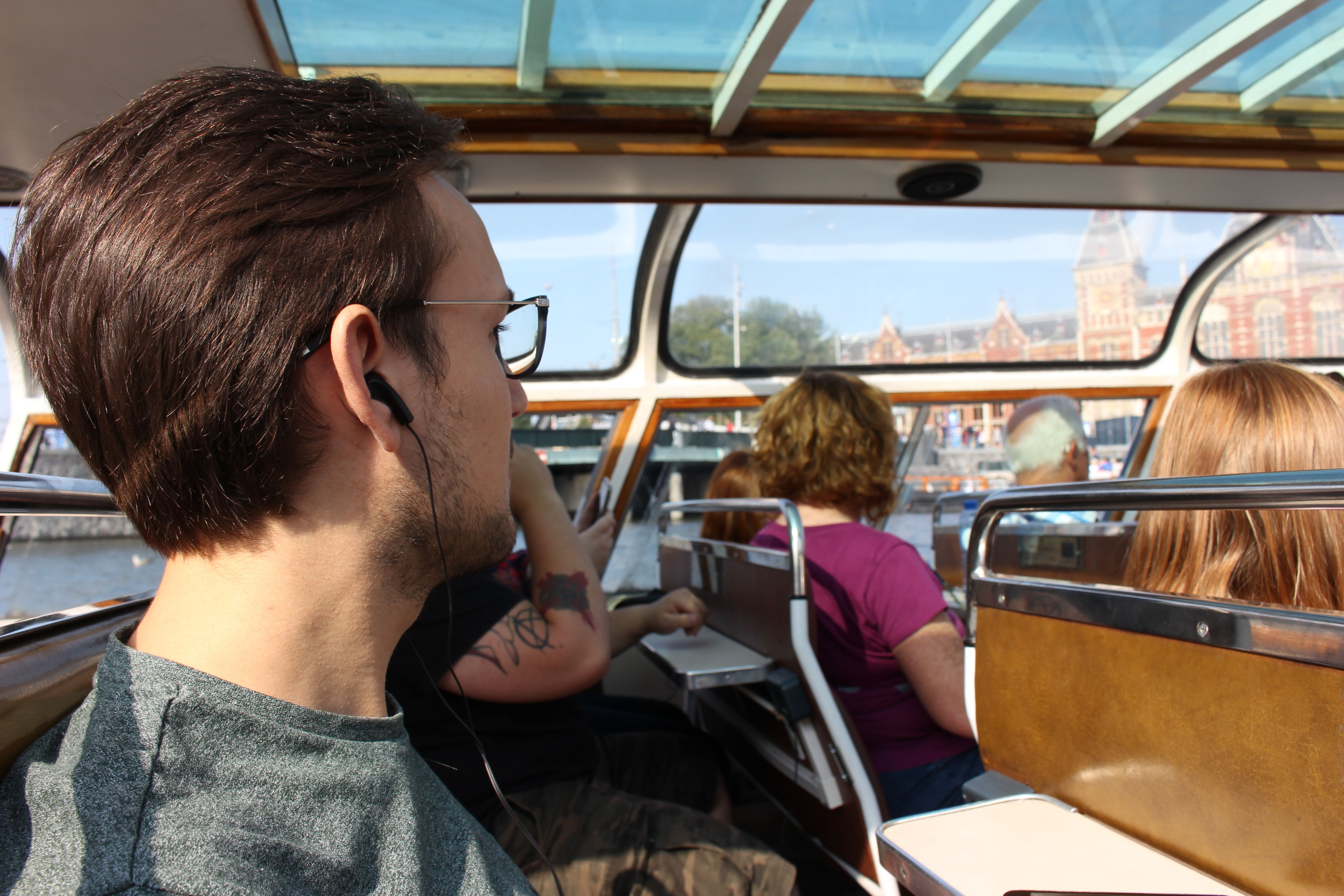 We learnt a few interesting things. First, we learnt that those long boats are ridiculously expensive, you don't get to see much because they can't enter the smaller canals. You know, those long skinny ones which they pack tourists in to make their dollar, they aren't worth a penny! 
The windows are all scratched, there is definitely of a humid, damp, sticky quality in the air and you can't see what you're supposed to be looking at because some tourist with lens longer than the boat is zooming in on the perfect shot, while seeming like he wants to use your nose to hold his lens steady. 
Following the guide tape as you sail along might seem a relaxing experience but, when it says "as you can see by the white marks on the side, it was, of course, his house" You are very likely to be like "wait, who? Which?" turning to look in every direction, whilst dodging the cameras, seeing white marks now on every door, you give up knowing that a man, in Amsterdam, once had a door with white stuff on. 
I did gain a bit of useful knowledge and some not so useful, yet interesting, things about Amsterdam though, it got its name from the Amstel river! It is in fact below sea level, and Amsterdam didn't even exist at one point, those Dutchies were like, "ah we could do with some land in this bit of sea here". another replies "well we could make some canals, control the water level and then build some land on it" then the 3rd excitedly chipped in with "Yeah, well I have some free time coming up, so we might as well gave it a go, shall we build 160 canals?" And the last fellow added "Better make it 165, mi wife's lucky number" and thus, Amsterdam has 165 canals, which help control the water level, so everyone can live happily ever after. 
I learnt that houseboats were originally where the poor lived and now they are so popular to live on that they are either unbelievably expensive or they just do not come up on the market! I got the opportunity to find a home for one of my clients on a boat, I was super happy! In my opinion, happier than he was.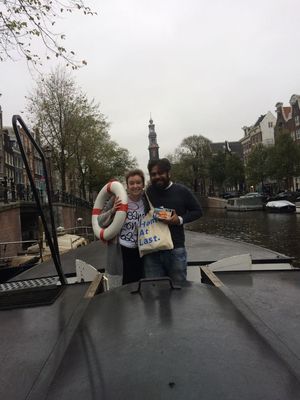 ---
I have come this far and I still haven't talked about the sex and drugs. It wasn't on purpose that I chose not to speak about it, it is simply because the stereotype of Amsterdam being full of those two things, is just not real. Yes, it does exist but you would definitely have to go to specific areas to find it. It isn't in your face and it can be, given that you chose not to go into those areas, that you completely forget about it. 
The main part for the sex industry is in the Red Light District, which is one road in the centre, which has a few little side roads along it with extra windows. This is where you will find the ladies in the windows, inviting you in. Doesn't matter if you are with your partner, they'll invite you both, they're not too fussy really. The majority of the windows are there, then there are a couple of windows dotted about here and there, but still in that part of town. 
I did take clients to a viewing once and they had chosen to view an apartment within that area and their neighbour would have been one of those ladies! I had to laugh because of the look on my client's faces when we arrived, was utter shock. They didn't know where to look because during the time we were waiting for the agent to arrive, she had 3 customers. Busy lady, not messing around! Propper grafter! 
For the drugs, cannabis in the UK, it is either really taboo to say you smoke it, people start linking it to health problems, it's bad for you and they think of you as a certain 'type' of person. These people will happily have 3 sugars in their coffee, that extra piece of cake and happily drink as much alcohol as they please, but this natural plant, ABSOLUTELY NOT! 
The Dutch, again, have a different approach to it and one I much prefer. If you want to smoke it, smoke it. In fact, put it in your tea if you want or even bake it in a cake. You can basically do what you want, just don't bother or upset other people and that is what people do. You can nip into a coffee shop, order what you like from the menu and smoke it there or take it home if you prefer. 
Amsterdam has such a low crime rate and I think it is because people are just so chilled out after a smoke that they would much prefer to sit and people watch than get up and commit some crime. Personally, I think other countries, including my own, have got the approach to this plant all wrong. But, hey just an opinion before you start! 
Speaking of drugs! I have to tell you about the most addictive drug in the whole of Amsterdam! I couldn't help myself! Sometimes I had to have it every day! I got my friends hooked on it and we had our fixes together. I am of course talking about a specific FALAFEL WRAP! Oh my days!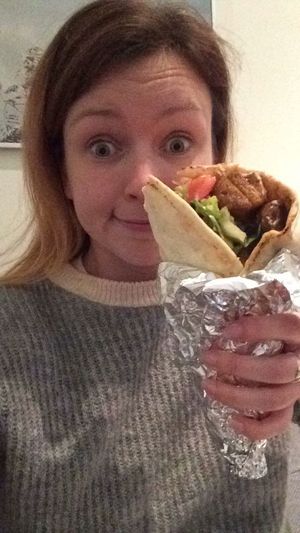 We ate so many! 
We spent most of our lunch breaks complaining about something and eating Falafel wraps! It even got to a point where if you won the Photo Of The Week - you won a falafel wrap! Now, I know what you are thinking, you have tried a wrap like this before and you think you know what is best for you. Well, you are wrong. 
Here we are in the market, Erin trying to work and go for falafel at the same time 
(photo) 
If you have time in your busy trip to this lovely city, I totally recommend visiting the market on Ten Katestraat! Someone even wrote about the stall, look! http://www.catch52.nl/tag/ten-katemarkt/ - it has to be good because who writes about a market stall, right? They usually just reference the market! You guys have to trust me on this one! 
Speaking of food, the Dutch cuisine isn't the best in my opinion. They do love a good bread and cheese or they go to the shop and buy something spreadable and slap it on a slice of bread and call it food. I am not sure how they got that tall because trees need their nutrients and I don't see many on their plates. But, hey, maybe I missed something there. I am just happy I have an Italian boyfriend, whose mum sent us home deliveries or when we visited, filled a whole suitcase full with just food, take a look!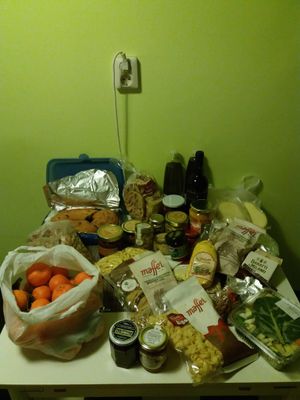 Where I am from we say "we never went without" meaning that we always had what we needed. Thanks to Italian shipments! Grazie! 
I don't understand why, but when I live somewhere and it is coming to an end, things start to get good! Events are always happening or friends have more free time and we get to do things. So strange. It has always been a phenomenon in my life. 
I made a lovely group of friends at work, Bekah, Joey, Alex, Hubré and Erin! I mustn't forget my lovely Soroya, a friend I stole from Giuseppe's work and my last little addition, was one of my clients, we also fell in love, Miss Ukraine herself, Olga! I have had a request and I shall be sure to fulfil it at this point. Here is a shout out to my girl JOEY! There you go!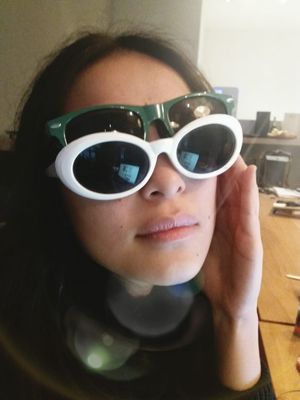 We started to spend lots of time at my favourite bar in Amsterdam, with much more of a local/expat feel, rather than a tourist feel, if you can imagine that. This serves amazing food, cheaper alcohol than the centre, but yet very expensive lemonade! But, it is great fun and in the summer there's a beach outside for you to chill on. You should check it out. It's called Roest. 
There is also another bar which has been around since 1679 and it is hidden down a little alley. It is seriously a gem of the city, but even some Dutchies don't know of it! I'll let you into that secret when I tell you about some must visits in Amsterdam! But, just be sure that you MUST visit. 
---
Things came to an end pretty quickly in Amsterdam. We made a scary choice, but a choice that changed our lives for the better. Giuseppe and I are both free spirits. We have always wanted the real taste of freedom. Not that freedom you feel when your boss grants you 2 weeks off to let you go on holiday. But, the freedom to be able to go without asking. 
I can say now that we are both self-employed, I will get into this more because all those people who advertise 'Become Your Own Boss" or "How To Be a Digital Nomad" and all that crap, they give you a part of the information, so you and your desperate self, click subscribe. 
It wasn't easy and I am still a little confused which all that tax information I have read. But, I will let you know how we did it and I don't want a penny. Unless you're feeling generous, of course! 
We had to sell all our stuff and when the time was running out we thought we could give to charity. We asked on facebook and there were some, interestingly, helpful people offering to take our bags off our hands and 'donate them' themselves. So sweet! We go to the last few days and we ended up creating boxes to fill up and put outside for people to help themselves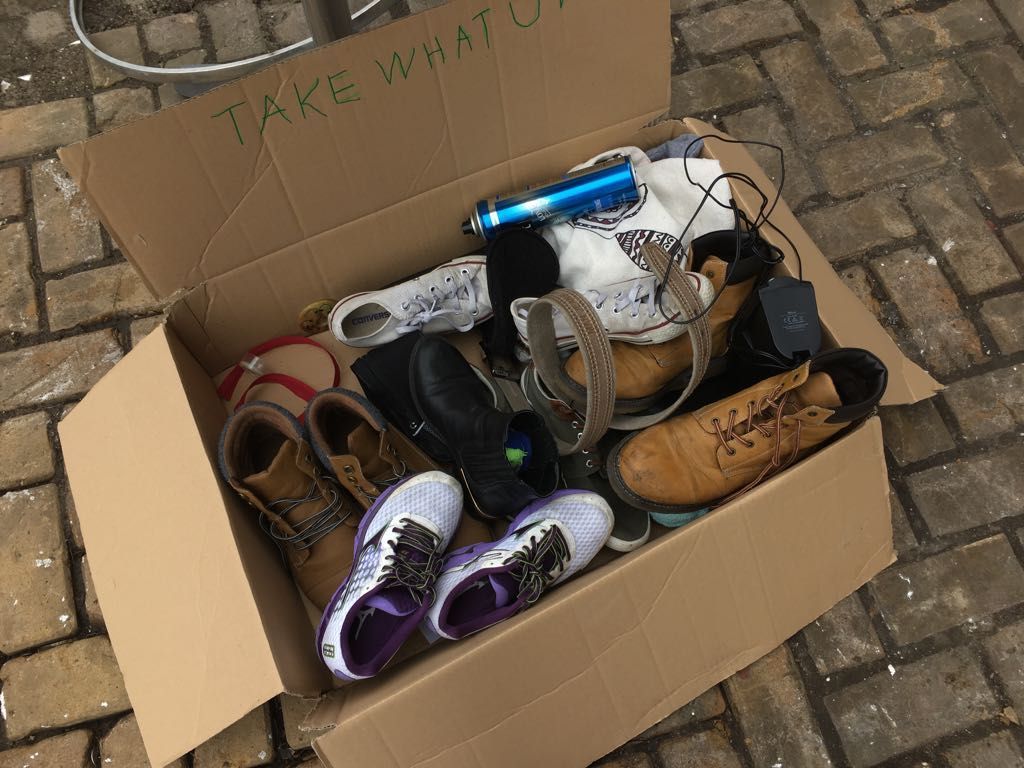 We thought people may pass by and take something, like a belt or a pair of shoes but as we walked away, a woman walked to up to take a look, she read the sign and walked away, Giuseppe and I looked at each other as if to say 'oh well, someone will take something' but, before we could say anything she was back with empty bags and took the lot! Erm, well, great? No one else had a chance! 
Well, Amsterdam had been a toughy for me at first, because I let my job ruin my experience. If you ever feel like I did, get out fast! We are natural survivors so you will land on your feet! 
I loved every minute in my new job and the second half of my time there. But, for us, just over 2 years was enough and we were ready to be free to go where we want; when we want. Location independent. What a dream! 
See you next time!