A Way To Location Independence - Own Boss - Nomad - Freedom
Ok, you're probably thinking by the title, "Location Independence - Own Boss - Nomad - Freedom"  that this post deserves quite a few names or I may have been busted in not actually knowing what to name it. But, all you need to know is that it is actually possible to have everything in the title! 
---
So, first things first. 
Read A LOT! When seeking advice, speak to those who have the experience, those who have failed and learned from their mistakes and genuinely want to help people! The person that I reached out to was Niall Doherty. I couldn't be more grateful for his help!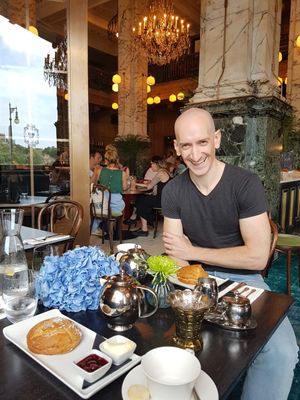 Now to tell you about Nial, as you know (and have read) I am rather fond of honesty and I do have a soft spot for the crazy Irish and he is just that! He is happy to tell you of his travels, where he failed and how he learnt from it. He quit his job outright and off he went with no money, he found out quickly that that wasn't the best idea, so he had to book his ideas up and find a way of succeeding. He too wanted the freedom we all crave for and boy did he get to where he wanted to be! 
He travelled to 44 countries and didn't step foot on a plane! Don't believe me? Check him out here: https://ndoherty.com/map/ He acquired, through real experience, the knowledge needed to make money online and truly succeed, then he made it accessible and easy to digest for others. With his funny, friendly approach and honest opinions, he could even get your granny making money online! I had zero confidence in myself to the point that I thought that I couldn't do this and he took the time to listen to me, talk to me and even think with me! 
NO, he isn't going to do it all for you, but he can provide you with the knowledge and confidence to make it on your own! I would recommend him above any other, especially those fancy pants people, who do all the fake self-promotion stuff! 
You can check him out, try his free crash course and get in contact if you are unsure here: HIS WEBSITE
---
Where to next?
Now, not everyone has a job that translates directly into working online, but it might be that you have a skill that would work online, or if you don't have one, that does not mean that you can't get one or two, and quite quickly too! 
There are so many online courses you can take! Anything from customer service, web design, social media management to Photoshop editing, software development and data analytics. Obviously, there is a super long list. But it would be good to take a look at some jobs you could do online and see if anything tickles your fancy! 
It might be a good idea to take a look at this list of categories for work online, https://www.upwork.com/i/freelancer-categories-all/ 
You might see something that you have experience in already or, if you don't, you can go away and learn it, then come back! And NO! You do not need a degree to work online, I certainly don't have one! 
If you spot something on the list you've already got the skills for AWESOME! If not, then I would suggest getting yourself enrolled on to some online courses which allow you to learn in your own time. You can check out one of my fave online platforms for courses, UDEMY! There are some awesome courses here to build your confidence, fill up your resume and get you off to a cracking start! 
---
Where now? 
Ok, you have a few skills under your belt now and you are thinking DO I NEED A WEBSITE? A PORTFOLIO? WHAT DO I DO NOW? 
To answer these separately. No, you don't need a website at all! It could be a nice idea to create a little advert about yourself, an infographic of yourself, including some of your skills and highlights of your experience, what you can offer to the company and some of the awesome testimonials. Almost like a menu of what you offer, all set up to 'WOW' a company much more than those traditional, boring resumes all the kids walk around with still. You can create an awesome one and download it for FREE on Canva! 
---
Wait, what do I do now? 
It is time to get networking! It is always a good idea to test the waters with your own circle first! Meaning, your friends and family! You never know who is looking for extra help. You know, your auntie was at the hairdresser's last week getting her new perm and she overheard two hairdressers saying that they wished they had someone to take care for their social media because they just don't have time!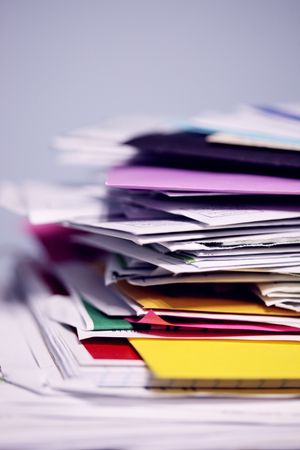 Or good old Dave just started a new electrician business and he has no idea how to organise his paperwork and it is piling up or respond to his emails because the last time he wrote an email, emails had just been invented and he wanted to test it out, so he sent "Hello mum" to his mother. 
So, first things first, pop yourself on your socials and explain what you are up to and aiming for, then see if there are any people looking (or knows of someone looking) for someone with your particular skill set. You could even offer a few hours at a discounted price, or even free in exchange for a testimonial of your work to add to your new little infographic. 
There are other networking things you could try, like attending events and meetups to get chatting to people and maybe you can help them to help you, that type of thing. This comes highly recommended by a lot of people in the remote/freelance industry, so at least give it a try! See what is in your area on Meetup.com 
Now, it depends how you want to go about it, but now I moved forwards after my social media adverts were not going so well and the fact that when I'm at meetups I become this unapproachable monster (don't ask, I have no idea why, but if you can socialise better than me, do it!) I decided to take a look at some remote companies online. I used websites like: 
These are some of the links where I found some really interesting jobs in social media, admin, customer service. I don't have skills like coding and engineering, so I kept it simple. A lot of the adverts had requirements which I hadn't got and some of the jobs were already closed, but don't let that stop you applying! (More about that later) 
Anyhow, if you can't see anything you fancy, it might be a good idea to scope out some remote companies. I'll save you some time searching for all the companies. Here are 100 to get you started! https://bit.ly/2v0HIoN 
---
Try a cheeky talk with your boss? 
Now, that sounded a little strange, I know. What I mean is, why don't collect your thoughts and ideas about working remotely or as a freelancer and present them to your boss? Of course, I would recommend spending time proving your value, build up a positive relationship first and make sure you come prepared and confident in your intentions. 
Unfortunately, the job which I was doing in Amsterdam required physical presence, however, Giuseppe presented his ideas to his boss AND TO MY BOSS and now has them both as happy clients and it is going great for him! If you need a little inspiration for going about that, read the book 4 Hour Work Week! 
Seeing this happen so quickly for him, I was really happy and not at all jealous! Ok, Maybe I was like Pheobe and Rachel… 98% happy and 2% jealous. 
OK FINE 90% happy and 10% Jealous! 
It did knock me back a little bit and lead me to think that because I hadn't got the skills like Giuseppe, in software development or something similar, that I would end up going back to the dreaded office! It was also hard receiving those rejection letters and I am not going to lie here, you may just get one or two or ten, BUT that acceptance email will come when you are paired with the right people/companies! 
Trust me! I saw an advert for an online position in Technical Support. As I was reading the description, reading through it I was like, that's me, that is me! That is also me, OMG THEY ARE TALKING ABOUT ME! I scrolled down and saw that the job had closed earlier that week! Gutted. 
But, because that last 'desirable' on their list was that I owned a pair of bunny slippers. I thought this company clearly allows for silliness! I have to at least give it a try! I spent a good few hours perfecting my introduction. Reading and re-reading and even adding "I'll go out and buy a pair of bunny slippers right now if that's what it takes to get this role!" 
Sadly, I heard nothing and I thought that this role for this awesome company was gone and it was all over. Back to the drawing board, I went. This is where I tell you to never give up hope because out of the blue, about 6 months later, I came home to an email from that very company! They asked me if I was still looking for a job and that they would love to meet me on Skype! 
Well, of course, I was! I was Mrs Bunny Slippers! I met them the following day and I could not have been happier with the interview! We got talking about my past experience briefly but it was more about just chatting and getting to know me because it was important to have the perfect team fit! It went so well, but I still had to wait for what felt like an eternity (one day) to hear good news. 
I was HIRED! As a remote Technical Support for an awesome company, Bandzoogle, who really do care about their employees and contractors (that's me) They are so much fun to work with! Allowing me to work in an enjoyable environment, from wherever  I wish in the world! All I need is my laptop, a plug to charge it and Wifi! 
---
So, back to the title. What are the reasons to start changing your life? Or simply what the hell do things like location independence or Nomad even mean...
Location Independence
Now, you might not know exactly what this is because let's face it no one ever says it. Not many think that it is even possible and all these people selling the idea of achieving it put you off the second they say 'swipe up to join the new course' or when they tell you about how great it will be, then move swiftly on to a nice price which you will need to pay to have any idea where to put your first step!  
So, location dependence is when you must be in a certain place because you have ties there. I am not going to tell you to cut your ties like, "See ya kids! I've stocked the fridge and left a note because I'm out of here!" That would just be silliness now, wouldn't it? Even though I can already hear your parents thinking it doesn't sound too silly and you are already writing that note!  
Anyways, the main thing that I am referring to is the fact that your employment, most of the time, creates that dreaded location dependence. You have to be in a certain city or area for work and you are only allowed out to play for about 20 to 25 days a year. You must stay there to make money, to live, to survive. You go there every day, looking forward to the weekend to spend that money you made and there it is again, the miserable Monday morning, maliciously mucking up your mentality!  
Location Independence doesn't mean that you can just go swanning around aimlessly like you don't have a care in the world. It is about creating a lifestyle which allows you to live where you would like and if you wish to take a trip to faraway lands, you can. If you find that you are enjoying yourself then you can postpone that flight back.  
If you want to visit your family, you can give them a call and tell them to 'get the kettle on' because you're coming over, whenever you please. (Very British term I know and for those who don't get it I mean that you can call your parents and tell them to make you a cup of tea because you are coming over for a catch up (longest in brackets section ever and have you ever seen brackets in brackets? Now you have) and a cup of tea is essential)  
Own Boss
Now, this isn't for everyone! I, for one, don't want to be my own boss networking for clients because I am far too anxious for that, so it doesn't work for me, but seeing Giuseppe become his own boss, has been to see him grow and branch out with his own creativity, answer emails how the hell he wants and he gets to decide the value/price of the services which he provides. If you have a boss, that decision will never be truly yours. Now, I can say that Giuseppe definitely works a lot less, whilst earning much more!  
I, on the other hand, cannot handle the stress (well it is stressful for me, Giuseppe seems all cool, calm and collected) but that doesn't mean I can't work for myself! Forget freelance for me, I'll take a remote job thanks! But each to their own!  
Nomad - Now if you go ahead and Google the meaning of Nomad, you will see this:  
"NOMAD:  A member of a people that travels from place to place to find fresh pasture for its animals and has no permanent home." 
You don't have to get yourselves some animals and go around looking for fresh pastures. That is the original outlook on it. But what you can do is travel from place to place at your own leisure, finding those fresh pastures for yourself. You might come across a country where you find a real feeling of home!  
Freedom
This seems obvious, I know. But a lot of people use the word freedom when they step foot out of work at the end of the day, or finally on a Friday! I have seen those #freedom posts when you're on holiday. But when you step out of that office feeling the 'freedom' how fast does that office come back around? Weekends are called weekends because it is the end of your working week and you will be back to it on Monday and who gave you permission to take that holiday? How many days did they allow you?  
I say all this, of course, to get you thinking. Not to depress you. Some people are absolutely in love with their jobs and it does tie them to a place, with 20ish days a year for holiday and they are perfectly happy. I am aiming my words at those that complain, hate waking up on Mondays, those who try not to do much in the evening so the time doesn't pass quickly and only live for their holiday week or two. If that is you, you can find REAL freedom and still make money (maybe even more than you do with that minimum wage office job)  
So, I am not one to talk really, I did let my life be controlled by the office and I grew giant anxiety for the concept of time! I found myself watching the clock in hopes that time wouldn't pass by so fast. In the mornings, I used to get up at 6 am or earlier to sit with a drink and enjoy the calm before the storm. Monday mornings were awful and setting my foot into the office and saying bye to fresh air and real sunlight for 8 hours. Painful.  
I needed to take action. I had always wanted to work for myself, but I always put it off because I thought it sounded really scary. Thinking that if I couldn't work then I couldn't earn and having to figure out tax sounded bloody awful! Now that I am doing it, I know now that I was really misguided and I held back too long. YEARS! I don't want you to do this! 
---
I have since been enjoying myself so much! The Monday morning pain doesn't exist anymore because I have so much fun and If I am feeling a little down, I can take myself to a bar to eat lots of cake and work from there! Now that I know that it is possible to work this way, having real flexibility, receiving true appreciation for the work I do and seeing the trust they have in me to do my work. I want others to have it too! 
I am writing this for you!
For you to change your life and know it is possible! I hope, I really do, that you can take some of this advice and live the life you dream of and that you share this for those who need that extra help too! 
If you have any questions about something you feel I may have missed out or you want to know more, drop me an email on the contact page.
But, I wish you the best of luck and I will see you next time!