5 Reasons To Visit Ljubljana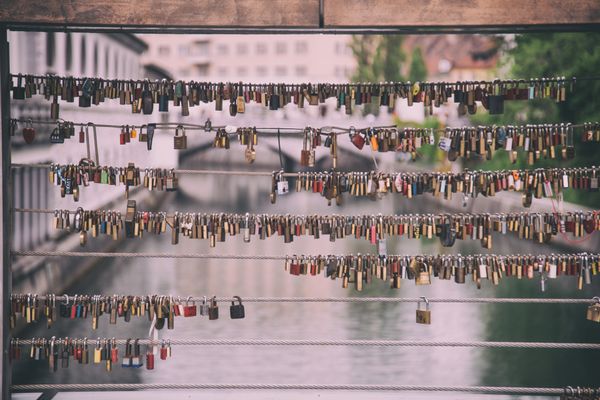 After our first tour through some of Europe's most beautiful counties, we were left with a lasting impression of the wonderful country, Slovenia. 
I had never been to Slovenia before and quite frankly, I must admit, that I was guilty of not knowing much about the country. But, having been there now I have to say that I fell in love with Ljubljana! 
With a warm, welcoming and friendly vibe, I couldn't recommend getting yourself out there to experience it more. 
Here are a few reasons why I loved Ljubjiana and why you should too. 
---
Location Location Location 
The position of the city sits you in the perfect position to enjoy Slovenia in all directions!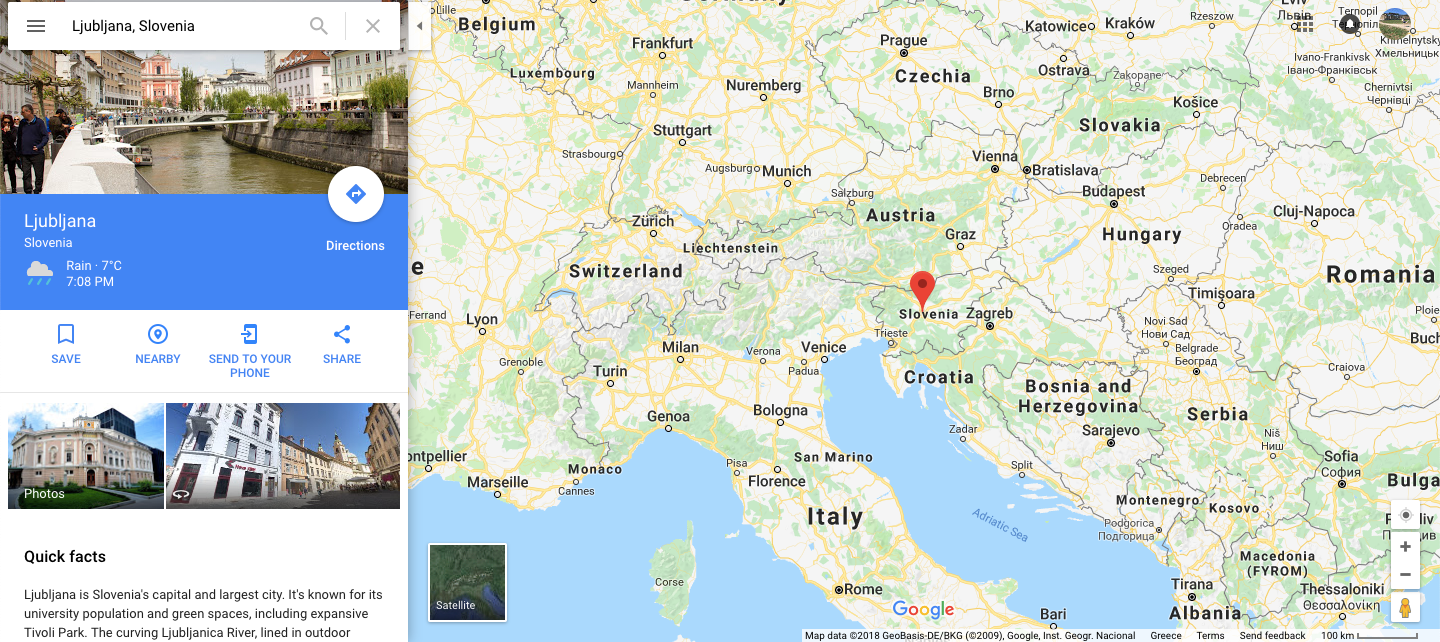 Not only does it provide you with easy access to the whole of Slovenia, but it also has some awesome neighbours for you to pop over and visit too! Here's a few examples to help you imagine: 
Ljubiana to Trieste: 
Head on over for a taste of Italy, grab yourself a cheeky authentic Italian dish or enjoy a touch of their culture! You can be there in one hour and a half on a bus or just under one hour in a car! 
Ljubljana - Novigrad:
Pop on down to the wonderful country of Croatia! Enjoy the beautiful architecture and the amazingly clear waters surrounding the city. You can get there in three hours by bus or head on down in a car and you will be there in one hour and a half. 
Ljubljana - Klagenfurt:
You can find yourself in Austria as quick as a flash, you could head on over to this lovely, picturesque town and even enjoy some watersport in the nearby called Wörthersee. 
---
Cake and Icecream! 
 I am quite the cake lover and if I could eat cake every day without having to add extra belt holes, I WOULD!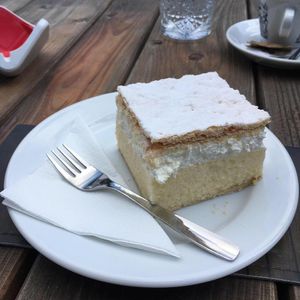 This wonderful, mouth-watering, outrageously yummy cake is the traditional Slovenian Cream Cake and you can find it on every corner! Now, it looks (with all that cream) pretty heavy, but don't be fooled! It is as light as air and will leave you feeling guilt-free and dreamy! 
This is dangerous because you just find yourself back at the bar asking for seconds! 
The ice cream… 
Now, Slovenian icecream is just wonderful and I certainly enjoyed that they had Tiramisu flavour because that is by far my favourite dessert! 
But, we ended up at a yummy ice cream bar along the river which you should definitely check out!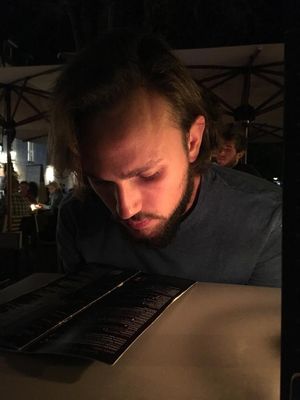 Now, I have to admit at this point that I took a picture of Giuseppe ordering, then when my ice cream came, I ate it and forgot about you! I am so very sorry hehe.
But, I can tell you where to find the ice cream that lets you forget all else but the yummy goodness it is! The bar was Cacao and I tried a fair few, but my clear favourite was the chocolate brownie ice cream!!! Nom nom nom.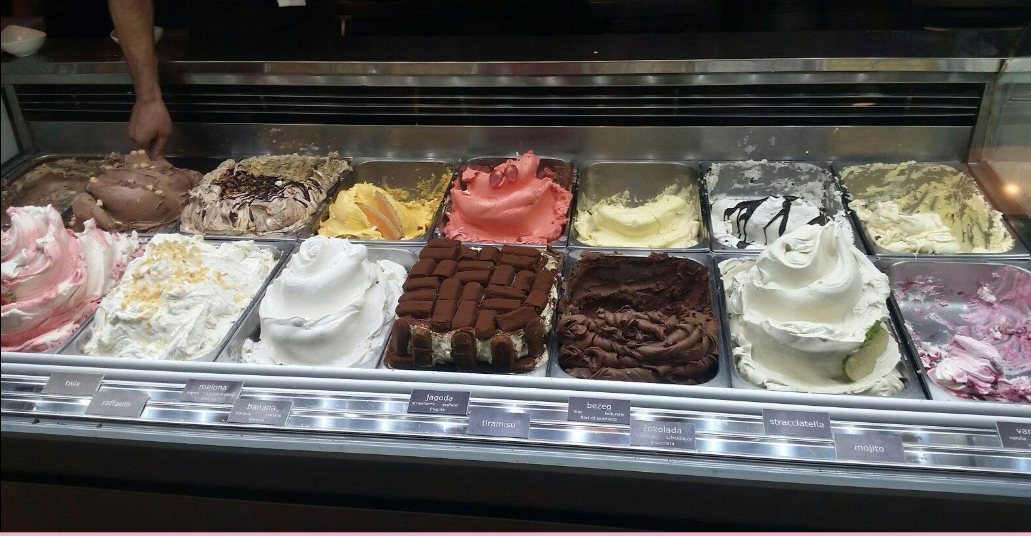 There's a teaser for you.
---
Cheap To Get Around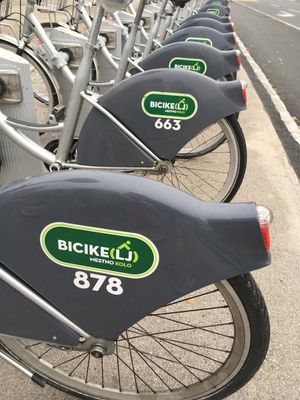 The awesome thing about this city is that the horribly expensive experience of renting bikes as a tourist doesn't exist! 
To get anywhere around the city I recommend getting yourself set up with Bicikelj. Yes, I know you are wondering, what the bloody 'ell is she talking about? 
Well, you NEED to know that you can rent for €1 per week!
If you are fancying a long stay, don't worry! You can opt for the second option of €3 for the WHOLE YEAR! Nope, this isn't a joke. It was introduced into the city to encourage people to ride bikes and approach a greener way of living. 
Now, if you don't know where to look or how to go about it. I will help you along the way. 
How to get the super cheap bikey goodness: 
Get yourself on to the site http://en.bicikelj.si/ and have a look around. f you have absolutely no idea how it works head here: http://en.bicikelj.si/How-does-it-work 
1: https://aboen-ljubljana.cyclocity.fr/subscribe/start 
2: Click on the 7-day pass (or a year if you are in for a longer stay) 
3: Click Validate in the bottom right. 
4: Add your personal details 
5 "WHAT IS A PIN?" Choose an 'easy to remember' number (I chose 1234, but you can be more creative I am sure)  - This will become the password you use at each station to release your bike. 
6: Next, click Next. 
7: You will be prompted to pay for your subscription (a whopping €1 euro for the week or €3 for the year!) 
Okay! After that, good to note that once you have paid, you will receive your confirmation emails and one of those emails will contain your subscription number and your new PIN. Now, keep these numbers safe because you will need BOTH of them when renting your bike. 
Then, you are ready. When you head over to one of the bike stations, situated all over the city, enter your numbers and when you park your bike back in a station when you're done, you will hear a beep and that's it. It works on sort of a 'pick up from one station and drop off at another near to where you are heading' kind of way. 
---
Picturesque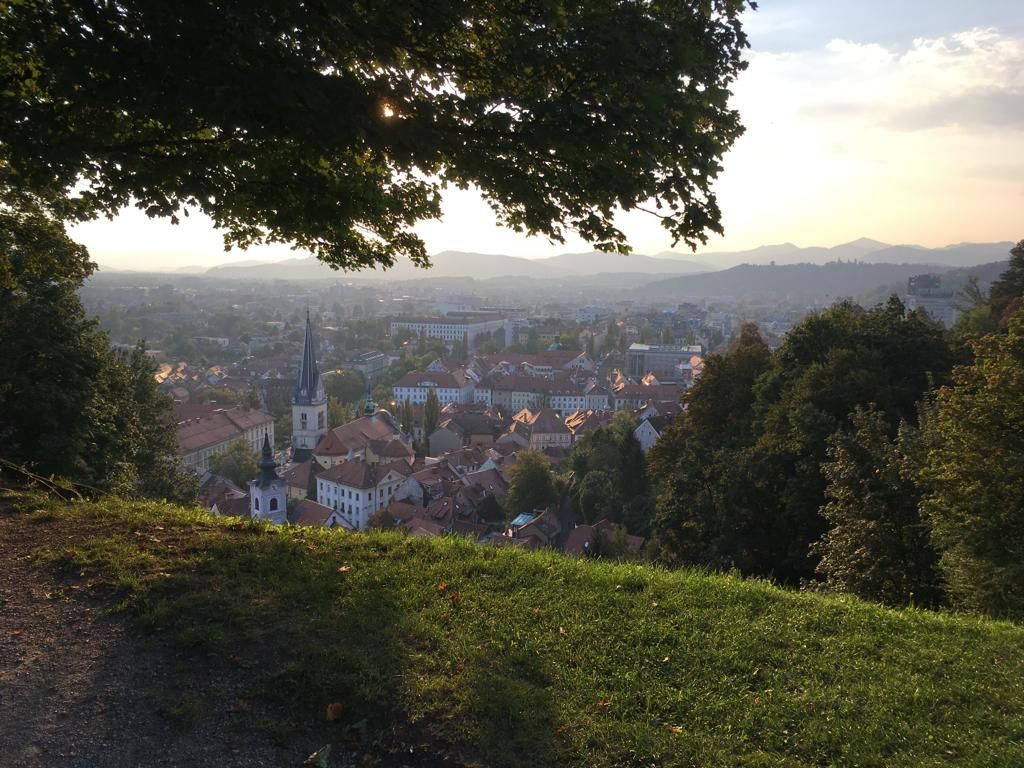 This city speaks for itself, but because I talk a lot, I'll add my little bit before I show you some images. 
When I first walked into the city, I was amazed at how clean and shiny it was. The walls of the buildings were so clean and bright they almost reflected in the sun and there wasn't a piece of litter in site. People in this city actually use the bins (trash cans) provided! It is a miracle! 
The city, with its castle in the middle at the top of the hill was like something from a fairy tale. Every picture I took was easy! I didn't have to try and get a better angle because 'I caught its bad side' 
And, the last thing I'll add before the piccys is that every corner I turned, I found myself saying 'CUUUTE' out loud. The people looking at me like I was crazy was totally worth it.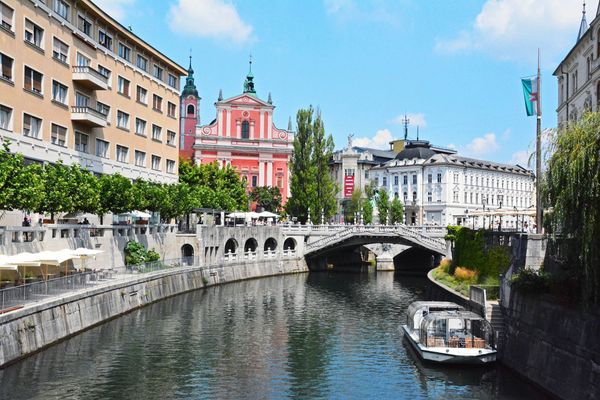 (The beautiful centre with the river Sava)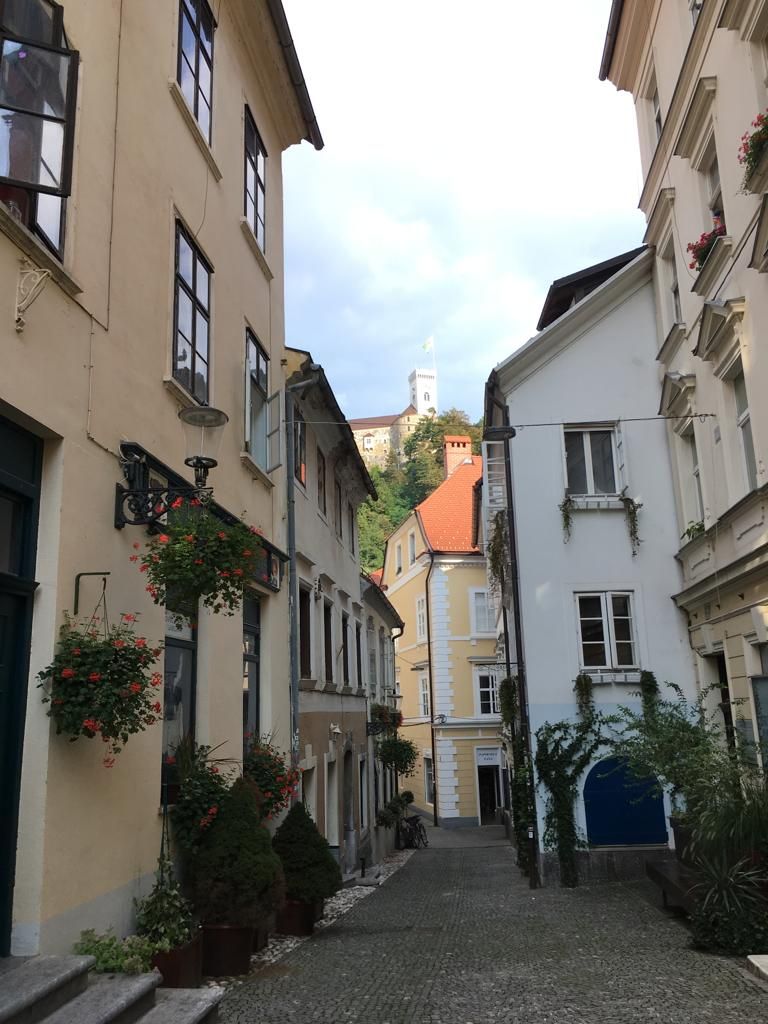 (Backstreets with a view of the Castle)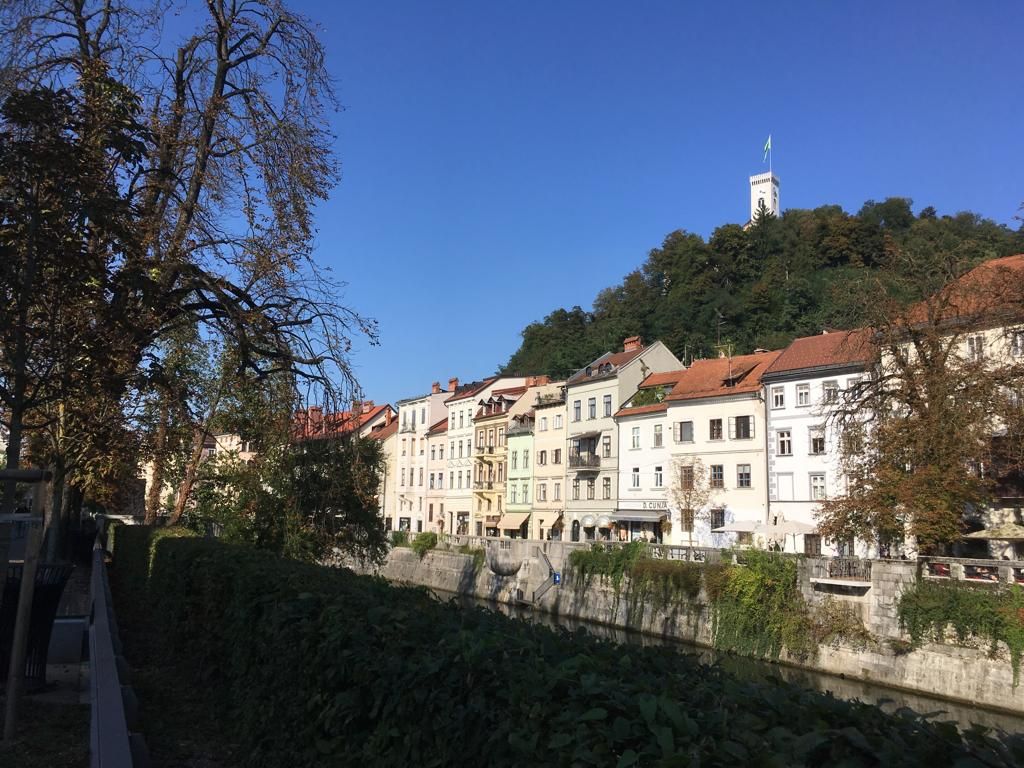 (Look how cute and shiny the houses are along the river)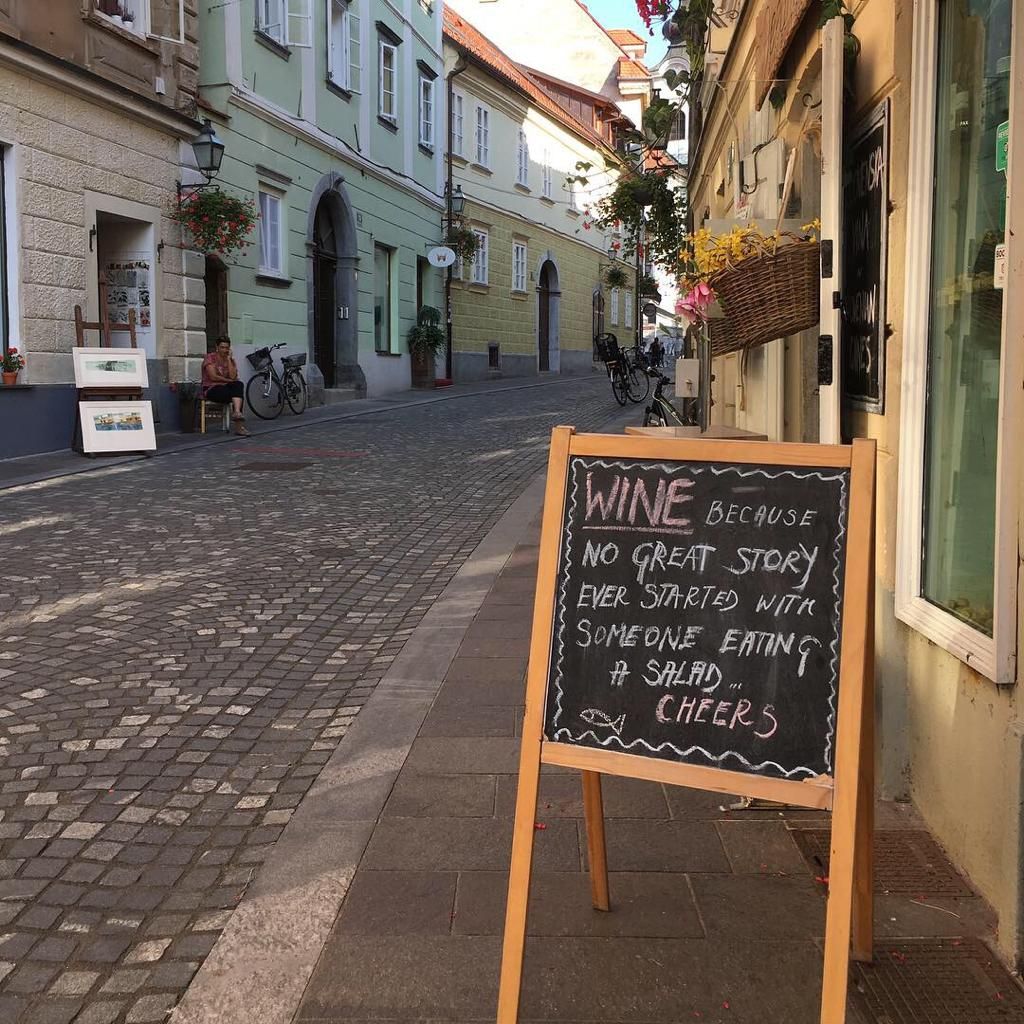 (even the signs are cute)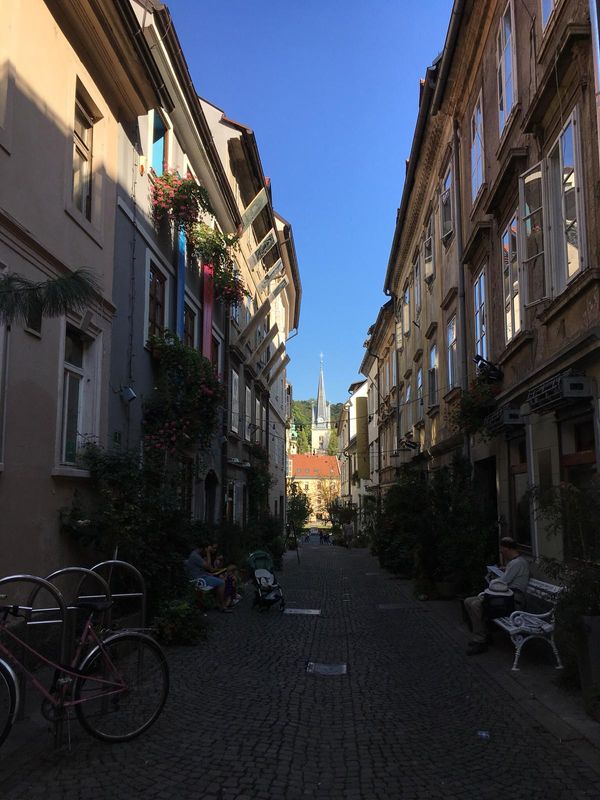 (Little benches with poems and literature attached for some light reading. Cute!)
Ok, that is enough for now! I can't show you everything or there would be no need to go and see. Go on, get yourself looking for the next flight!
---
One Of The Greenest Cities In E
urope
To top off all the heavenly goodness of Ljubljana (if it wasn't awesome enough already) it is one of the greenest cities in Europe! It even won an award for Europes greenest city in 2016, check this out:
You can feel the difference right away! The air is so easy to breathe and they have band vehicles from entering the city centre. I spoke about this in my last post My First Multinational Trip 
We are all familiar with walking through a city centre and dodging a car or two, then jumping out of the way of an angry scooter just to nip across the road. But, in 2007 Ljubiana said nope to all the cars going through downtown. 
You can walk freely without getting hit by a car, although you might have to watch out for a bicycle or two. 
Don't worry if you arn't want to ride a bike, or maybe your legs aren't what they used to be. This city even had a free taxi service made up of cute electric cars called Kavalir taxi service.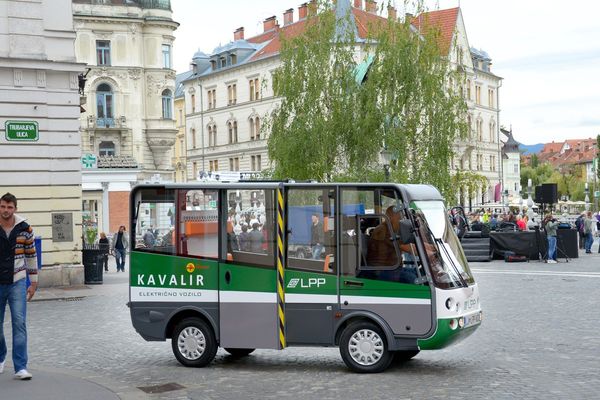 You check them out here:
There you go. A few of many reasons to visit this wonderful place! 
Enjoy your trip. We certainly did!